Online Jobs For Matric Students In Pakistan shall be explained here with the exact options. There are many families in Pakistan who don't want to get the option of higher education in Pakistan. Most of the students are searching for the online Jobs in Pakistan. We are writing for the sake of those students only. The below given eight options below will be only available nowadays known as online Jobs. Matric Level education in Pakistan is considered as the bridge between the higher and lower levels of education. For example, Students who have less education than Matric Means he is still not able to do online jobs. At least a Matric Class is mandatory for students to apply for these jobs.
Online Jobs For Matric Students In Pakistan
These below-given jobs need specific skills to grow in the field. For instance, if a student has a good command over English sentence structure and English Grammar then it can be perfect Raw material for those who want to do Article writing Jobs In Pakistan. There are many platforms where such kinds of jobs are easily available. One of the best platforms is a freelancer.pk. However, there are many other platforms like Fiverr, Upwork, People Per Hour, Article Bay, and others. In reality, the later-mentioned platform' algorithm never allows optimized results.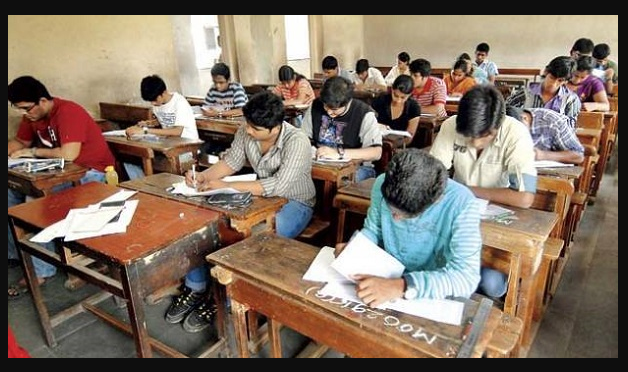 Article Writing Jobs In Pakistan
As discussed above, freelancer.pk is the international level platform that assures the success of any person from basic to expert. Every person has their own significant approach to this platform. It is a simple platform to use. Matric Pass students just need first order then there are many sales leads indeed. Article Writing is an easy job to do but you have to be vigilant in sentence-making and English grammar. Local orders from bloggers are expected here within Pakistan for those who are looking for Online Jobs For Matric Students In Pakistan. Facebook Groups are major sources to meet such buyers locally. There is a huge difference between international and local rates for article writing. Pursuing the international platform is beneficial as compared to local searching for article buyers.
Link Sharing Jobs In Pakistan
Link sharing is a premium service in Pakistan. Every blogger who wants to market its product and content locally wants Matric Students In Pakistan to get this job done. Link Sharing online on Facebook, Twitter, Instagram, and Pinterest gives a boost to the websites of bloggers. The nature of such links is heterogeneous. Link Sharing also means the concept of affiliate marketing and channel. Most of the students like to search for how to earn money from social media link sharing.
Facebook Online Jobs In Pakistan
Facebook Online Jobs includes product marketing because many products need sale leads from niche-based Facebook groups. Most companies and individual bloggers are looking for Matric Students In Pakistan who can join many groups with more than 1,000 members and become members of those groups. When they participate in Facebook groups, they can simply advertise company products. For example, if you as a student hired by the company have a Fat cutter then you must join the FB healthcare group and advertise this product off and On.
Ad Posting Jobs In Pakistan
Matric Students In Pakistan can join many classified platforms so they can place ads on companies. Ad posting jobs required just Matric education to understand the proper mechanism of the website. Ad Posting Jobs are open to everyone who can join after matric class.
These are some Online Jobs For Matric Students In Pakistan, that we recommend joining. Comment if you know something not mentioned there. Stay with ilm.com.pk for more learning articles.