Every year thousands of the Candidates from all over the world apply for the UK Universities to make their career in different fields. Among all the International Studies UK studies is consider to be the best and top among the education. In Pakistan many students wanted to get admission in the UK Universities so if you also thinking of getting education from international Universities then UK will be your best option to choose as here on this page we will guide you about the complete information of the UK Student Visa Requirements For Pakistan In Urdu Documents Required, Processing fee, Time and how to increase your chances to get UK Students Visa. Now the first question that generate in the mind of the Student is that When to Apply UK Students Visa?
This is the most important thing that you should now that which is the best time to apply for the student visa in the UK Universities as the process of applying and accept of Visa is little long so that is why you have to apply for Visa before three months of the starting of the course. Other all information is given below so do have a look down.
UK Student Visa Requirements For Pakistan In Urdu Documents Required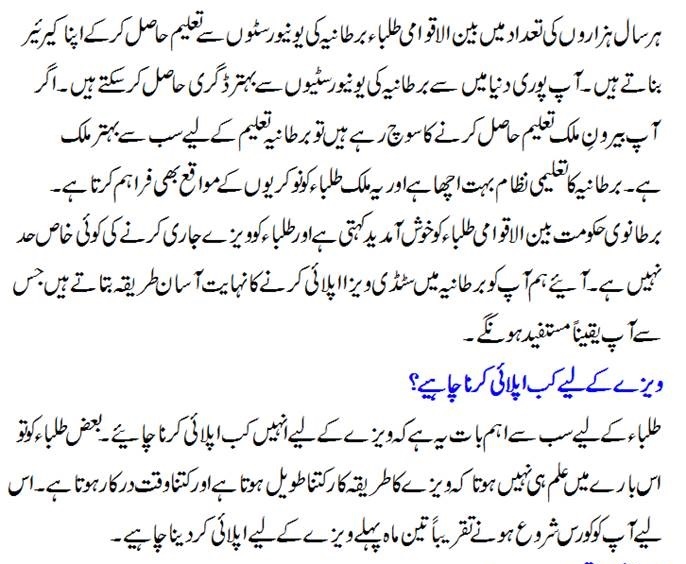 Types of UK Students Visa For Pakistan:
In UK for the student Visa there are many options and you have to choose among the best possible Type of UK students Visa that suits in your case. In the types of visa there are
Short Term Student Visa
Short Term (Child) Visa
Tier (Child) Student Visa
Tier (General) Student Visa
If you course length is more than 6 months in the UK Universities then you have to pay 150 pounds every year to the government of the UK as it is compulsory for each students going to any of the UK College or Universities.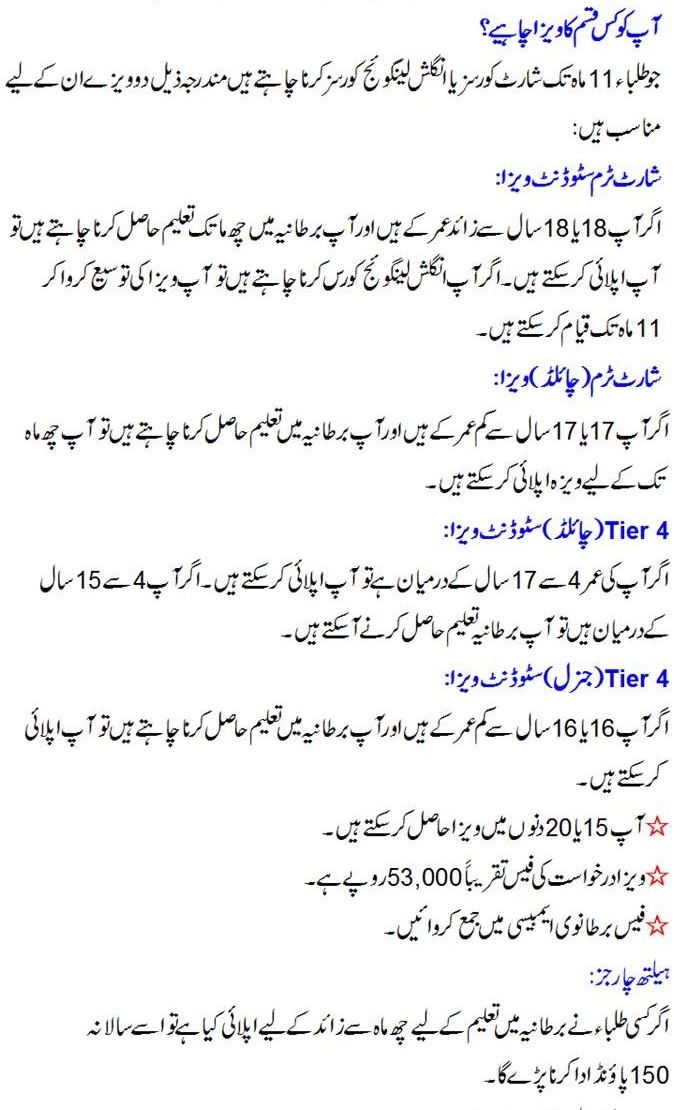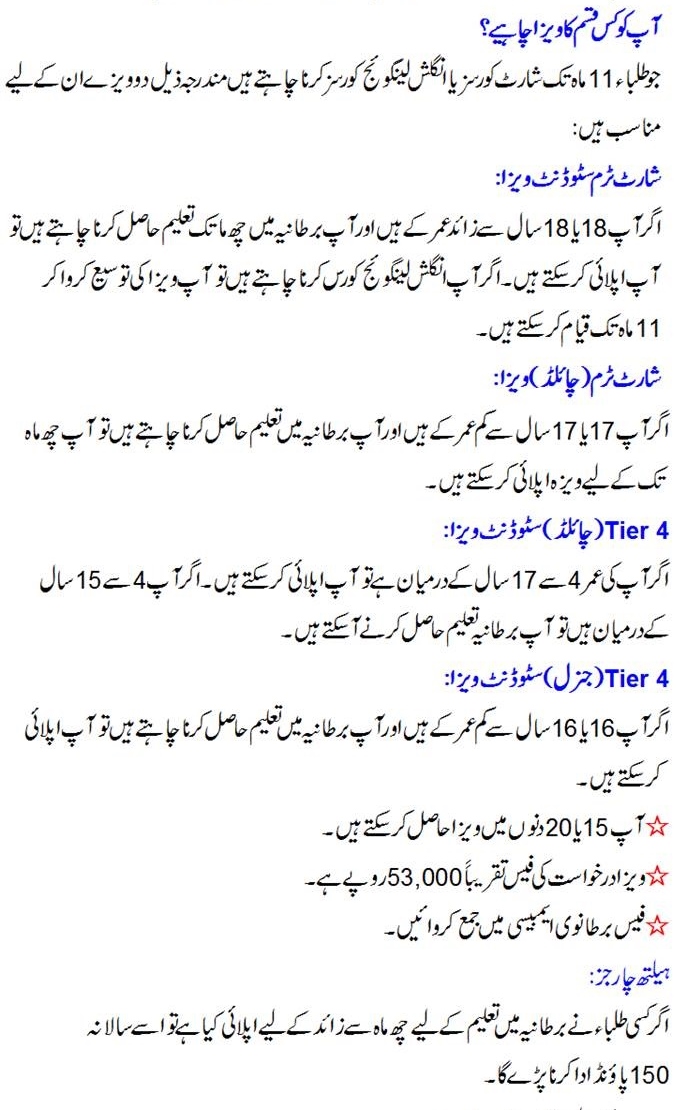 Documents Required for UK Student Visa For Pakistan:
When you are going to apply for any of the UK Student Visa for Pakistan then you have to complete your file with these documents because if your all of documents are valid and completed then there are more chances for you that you visa application is being accepted by the officials. The complete list of each document that is required for you is listed below so have a look here.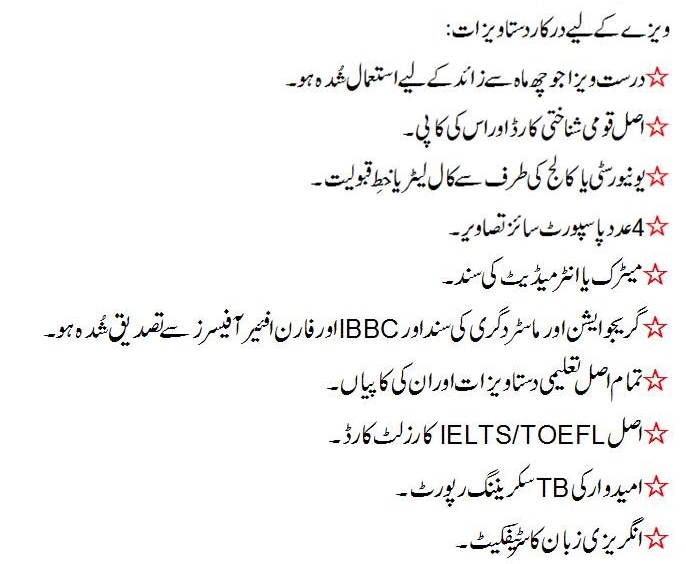 That is the complete information of the UK Student Visa Requirements For Pakistan In Urdu. Documents Required with the complete detail for Pakistani Students in Urdu as Urdu as Urdu is our national Language. It is easy to understand by every one in the country. Other then this provided information if you need more then you can contact to our quick response team by writing your query in the comment section below. you will get the complete answer of your generated query with best possible answer.