You are redirected here at this page because you are a student seeking the way to Get a Uk Student Visa. All kinds of information available here at this page applicable step by step. The writer recommends following each step in a procedural way. The first thing should keep in mind, you should be accepted, approved by the University. Remember the degree you have applied, degree accepted category should same. For instance, you are accepted to apply in management sciences category. Now you cannot apply for the economics field in the UK. You are here on this page means you have already read out how to apply for study in UK Guide. It is to know UK types of Visa for Pakistani Students.So many activities are there to came in further reading of Pakistani Student Visa Guide For UK.
You should not be confused about the institute selection in the UK because of the list of UK top colleges, universities already published by the team. Suppose you are accepted to apply for the Student visa after getting approval documentation by the university.  It is important to document, you should keep it with you while applying for student visa. The second step here after the getting the recommendation letter.
Pakistan Student Visa Types For UK
Pakistani students can apply for the Visa in following categories.
First Category
The first category is Short term Student Visa. For this visa, you should be 18 or over, mature enough to justify your case. The visa is valid for six months only. The English dialect course is the only way which helps to extend your Student Visa from 6 months to 11 months. If you want complete information about this type of Visa, then go with this link of UK Short Term Student Visa  For Pakistani Students.
Second Category
The second category of UK student Visa is Tier 4 (Child) student visa which means you are around 4 years minimum 17 years of age as a maximum. The visa is valid for those who can afford independent expense pay school. The latest entire information about the Tier 4 Child Student Visa
Third Category
The third UK visa category for Pakistani students is Tier 4 General Student Visa which means you are about 16 years of age with certain qualifications. You are invited to get the course in some institution. Further student can support yourself during the complete duration of the course. One can apply for this visa if you want to get the course or study under undergraduate or post graduate education.
Pakistan Student Visa Fee For UK
Student Visa Australia Cost From Pakistan
These below given three categories presented as the main crux of Pakistani Student Visa Guide For UK
Short Term Study of UK fees For Pakistani Student is
Short-Term Study (up to 6 months) fee is 13,350 PKR
Short-Term Study- To Study English Language free is 25,500 PKR
Special Visitors-Child Visitors of UK
Short-term (up to 6 months, single or multiple entry) fee is 13,050 PKR
Longer-Term (valid for up to 2 years) fee is 49,500 PKR
Longer (valid for up to 5 years fee is 90,000 PKR
Long (valid for up to 10 years) fee is 112,800 PKR
Tier 4 of UK student applicant and dependents visa fee is 49,200 PKR.
So it is all about the Pakistan Student Visa Fee For UK you should be aware of
Pakistani Student Visa Guide For UK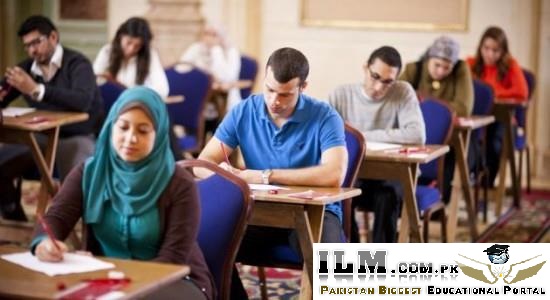 Things to keep in mind before applying for UK visa for Pakistani students while reading Pakistani Student Visa Guide For UK
Select the Visa from above given categories
Collect required documents according to Visa type
Tuberculosis (TB) test is mandatory
UK Student Visa Apply From Pakistan (UK Student Visa Application Pakistan) UK Student Visa Checklist Pakistan
The first thing is to fill up the application form in English, but for this, you have to register at UK Visas and immigration in pakistan
The second thing is to pay Visa fees according to the schedule for student visa fee uk Pakistan to start the UK student Visa Pakistan Processing Time counter.
Print your application form
Call for an appointment by contacting with UK Visa application centre designated for Pakistani students
After contact with the centre, you should get the details how to get the uk student visa appointment pakistan
Go to the UK visa application centres In Pakistan explore new details required by them to process visa
You should go with the uk student visa interview pakistan questions to face interviewer for the UK student visa for Pakistani students
The application initiated token issued at this stage. The token means you will be called for the further processing also known as uk student visa tracking pakistan
Appointment letter, application pack submitted as the evidence, you have paid all your outstanding dues required for the visa processing
The final decision after fulfilling all above steps is still in the hands of Entry clearance officer.
The biometric test is mandatory with respect your photographs provided with the application, finger prints as well
After the decision made to allow or reject Visa application, you should get the document in person from the same centre where you apply for the appointment
If there is nothing wrong over there with the visa or procedure, then you should speak to staff at Visa application centre.
Pakistan Student Visa Documents Checklist For UK
The first original passport with copy required
The second thing is passport should be valid for next six month at least
The copy or CNIC with original is mandatory to keep with the document
The acceptance letter with you with the recommendation by the valid university or college of UK
Confirmation of Acceptance of Universities of UK must be in document form with you
The receipt of the fee to show in your whole academic session is necessary to approach
The bank statement is a mandatory document showing enough money required for the study abroad
Passport size recent photographs
The digital photographs should show full face with 600 px to 600 px
Original Score sheet for IELTS/TOEFL should attach
The uk student visa Documents checklist Pakistan available here to review all attached documents according to specification
So, it is all about the Pakistan Student Visa Documents Checklist For UK. One hope that now you are going to share as per the detailed review available for students.
Note: Submitting false documents either identified during processing or identified after the processing is itself a crime. You will be ineligible to apply in your whole life after one time rejection. Embassy contact center knows the rights of Pakistani students with respect to the confidentiality. Hope, you are satisfy with Pakistani Student Visa Guide For UK.