Punjab Law college is a project of Punjab Group of Colleges and now it offers admissions in BA (LAW), LL.B for 2019. Students can check Punjab Law College Admissions 2019 in LLB, BA Law detail from this website. Punjab Law College is affiliated with the University of Punjab, and the motive said by the chairmen of the college is that we do not believe in making technical lawyers who just act on the laws and that we produce lawyer who can think and act like a lawyer. The overall grooming of the students is kept in mind in Punjab Law College LLB Admission. This Law college were in the educational line in the 1980s and since from the first day of its establishment the college totally focusing on delivering the high quality of education to the students of the Pakistan so that they can take steps in the progress of Pakistan as they believe that the quality of education in the only process through which country is able to move from the under developing country to the developed country.
Punjab Law College Admissions 2019 in LLB, BA Law Last Date
All those students who want to take admission in the Punjab Law College in any of the course BA (LAw) or LL.B can take the admission form from the College campus and has to return after completing the admission form with all the required information in it so that a seat will be allocated to you and you are able to get admission in the college. Punjab Law College LLB Admissions 2019 are open for those who are willing to do 3 years LLB. Those who are going to do 5 years LLB program can apply for Punjab Law College BA Law Admissions 2019. After completing the admission form kept in mind that some certificates are very important to attach and the list of the required documents are a follow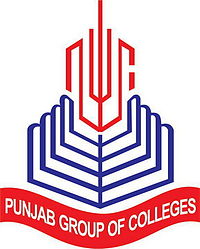 Require Documents:
Character certificate from the Principal of last attended college or institutions
Copies of all the educational certificates including Matric and Intermediate
The detailed marks certificate of the degree examination
Domicile of the candidates
Candidates National Identity card CNIC
One recently taken photographs of the candidate
All the documents should be attested for Punjab Law College Admissions 2019 in LLB, BA Law as without attested copies of these certificates your admission form is consider to be incomplete. You can get admission forms and also submit admission form in the office hours of the college campus so g and collect your admission form if you want to be a part of the Punjab Law Colleges.
Now Punjab Law College offers admissions in the following faculties:
Programs
LL.B (3-Years)
B.A (2+3 – Years)
Certificates Courses
Banking Law
Medical Jurisprudence
Environmental Law
Human Rights
Feminist Jurisprudence
Media Law
Cyber Laws
Intellectual Laws
Applied Criminology
PLC Vocational Training (Vocational Training Schedule)
Proposition Finding: Monday
Framing Issues: Tuesday
Research: Wednesday
Cases and Status
Opinion Writing: Thursday
Presentation: Friday
Scholarships
100% Fee Waiver
Barrister Jinnah Scholarship
Allama Iqbal Scholarship
Fatima Jinnah Scholarship
50% Fee Waiver
PLC Incentive Scholarship
PLC Professional Scholarship
PLC Fratemity Scholarship (for Old Punjabians)
PLC Hafiz-e-Quran Scholarship
For LL.B Students25% Fee Waiver
Contact Information
14-C, New Muslim Town, Lahore
Tel: 042-35866814, 35867431
Fax: 042-35845538
For BA Law: 151 Ferozpur Road, Lahore
Website: www.plc.edu.pk