You can check the List Of Islamic Schools In Karachi here. There was a time when religious education and regular education was provided at different places. For religious education, students went to Madrassa while for other education they used to go to schools. With the passage of time, many schools were established which started providing religious and regular education under the same roof. There is the list of Islamic schools in Karachi which are providing Islamic education along with English or ordinary education. Now in Karachi, it is hard to decide that which is best Islamic school because there are many schools which only use the name of Islam but don't provide good religious education. All those schools stand in the list of top schools in Karachi Pakistan. Now parents are allowed to check top Islamic schools in Karachi so that they can send their children to any school where he learns Dean along with education. In this article, you will learn about the Islamic schools in Karachi list.
List Of Islamic Schools In Karachi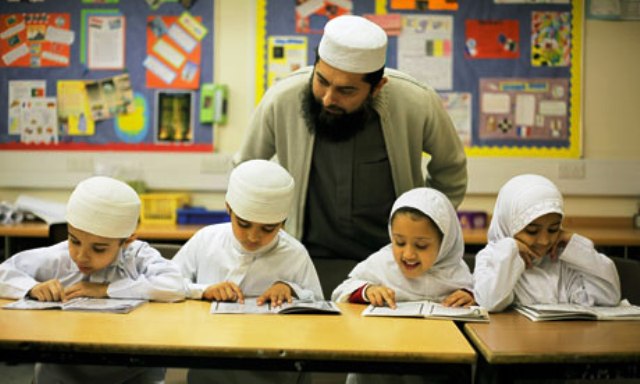 List of Islamic Schools:
Nakhlah educational house
Iqra Progressive Islamic School
The Intellect School
Islamic School
Al Farooq Islamic School
Elahi Islamic School
Al-Hasan Islamic School
Iqra Islamic School
Anglo Urdu Islamic School
Uloom and Hikmah Islamic School
Daffodil Islamic School
Suffah Islamic School
Iqra Ehsan Islamic School
Al-Khizra Islamic School
Al-Ghausia Islamic School
Hira foundation
Fajar Academy
Al Huda International
Little Heaven
Check out: Top Boarding Schools in Karachi, Lahore, Islamabad, Rawalpindi
List Of Islamic Schools
These are top Islamic Schools in Karachi which are providing Islamic education to students. All parents who want to send their children to any good Islamic school so that they can learn Dean Islam can choose any of these schools for admissions. These schools are providing English medium, Urdu medium, and Arabic education side by side to students. In these best Islamic schools, Islamic studies such as Ahadith, Quran, and duas are also provided alongside the science and arts subjects. Students have the option to do Hifz but it is not compulsory for every student which is admitted to these schools. Those religious parents who don't want to send their children to any school which promotes the English culture can send their children to these schools for basic and compulsory education. There are many other good Islamic schools that are present in Karachi which is also promoting Islamic education culture in this city.