Non Governmental Organization NGO Registration Procedure, Forms and all related information belonging to Pakistan are given here. NGO is an expression of a campaign the purpose of which is not to earn profit nor is it connected with any governmental organization. It only starts individually or by a group of some individuals who are motivated to bring some changing in their society. There are different NGOs working in Pakistan for some specific purpose like some NGOs are functioning to support the disable children, in this case NGO completely bear the expenses relating to its medical and studies. Sometimes NGO came into existence by the efforts of a single person who is motivate to finish the drugs from his or her country and to cure the addictions so that the new upcoming generation can safe from this crime. It made reflective through NGO Registration Procedure And Form In Pakistan. The constitution of a strong NGO becomes with the passage of time as many other peoples having same idea for which the NGO is functioning join it and becomes its volunteers. NGO needs a strong vision about what is the purpose for its existence because any NGO whose vision is weak or useless the peoples will not make their interest. Ngo run with funs of governments, different foundations, Businesses and some time single person pay his fund to the NGO. So if you also want to make any NGO so that you can also bring some changes and to help the community, you have to follow the follow the following steps for making a legal NGO.
NGO Registration Procedure And Form In Pakistan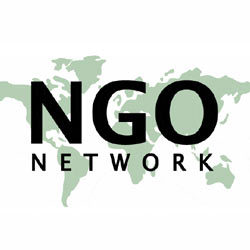 NGO Procedure in Pakistan
The initial steps for making NGO is the strong vision and Purpose for which the NGO based and the minimum 8 to 10 members are required to make the NGO registered. So when you have complete this following steps then you have to fulfill the Legal expertise like register the NGO with filling the article of incorporation n 7, Fill the reports and Tax issues when you fill all these documentation then the government will issue a legal security license. The below further endorse the idea of NGO Registration Procedure And Form In Pakistan.
NGO Registration in Pakistan
Non Governmental Organization NGO in Pakistan cans only works legally when it becomes registered by the government of Pakistan. There are following steps for registering a NGO. It makes you clarify about the NGO Registration Procedure And Form In Pakistan
NGO Vision
NGO Board of Directors
Name of your Organization
Legal Expertise (Article no 7)
Articles of Incorporation
Draft By laws (Purpose, Mission, Length of Membership, Committee Structure, Officers Duties)
NGO Registration process
Board of Directors Meeting terms and conditions
NGO Accounting System (Revenue and Expenses)
Fundraising Plan
Hence these are the essential steps for making a NGO otherwise any campaign can be sealed by the government even it is working for a good purpose.
Documents for NGO Existence
Well if you also want to make a NGO then you should have to accomplish the following documentation.
Affidavit from all members
CNIC of All Members
Article/Objective of trust in Casino online short form.
If you are looking for
ngo registration form in pakistan pdf
The above given are forms links grasped from the official sources and you can get detailed information under the announced facts and figure.