6 September Pakistan Defense Day Speech/Essay as On the night of 6th September Pakistan Defense Day 1965 in the darkness and silence; India who has been always frustrated on Pakistan after Independence made a big mistake as they enhanced their dirty intentions towards the Muslim state after they attacked Pakistan, un-warned and un-noticed. Their main intention was to get Punjab cut off from the independent Pakistan and for that purpose they attacked vigorously on the areas like Lahore and Sialkot. But someone should have told these cowards that firstly if they wanted to attack they should have done it in the day light so that they can get the response which Pakistan was capable of, secondly they should have been informed that the area on which they were willing to attack was not a bunch of nut that would have split in pieces, this was the biggest mistake India could ever made; thinking attacking Pakistan.
Although Pakistan army, air force and the local people were unaware and were not prepared for the attack but Pakistani people and our forces are not to be under estimated as they stood as the stable and rigid wall in front of the coward Indian army, as after one another the battalions which entered Pakistani borders were being thrashed and blown away in no time. The border of Lahore which is known as Wagha Border was the gate way for the Indian army which Pakistan blocked by deploying their brave men which were ever ready to get their lives laid down in the way of the protection and life of our beloved country.
6 September Pakistan Defense Day Speech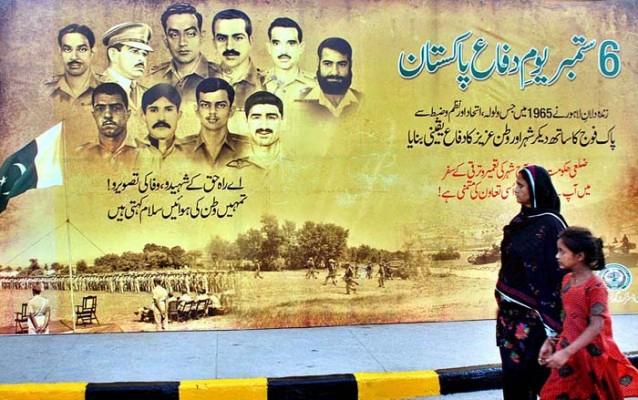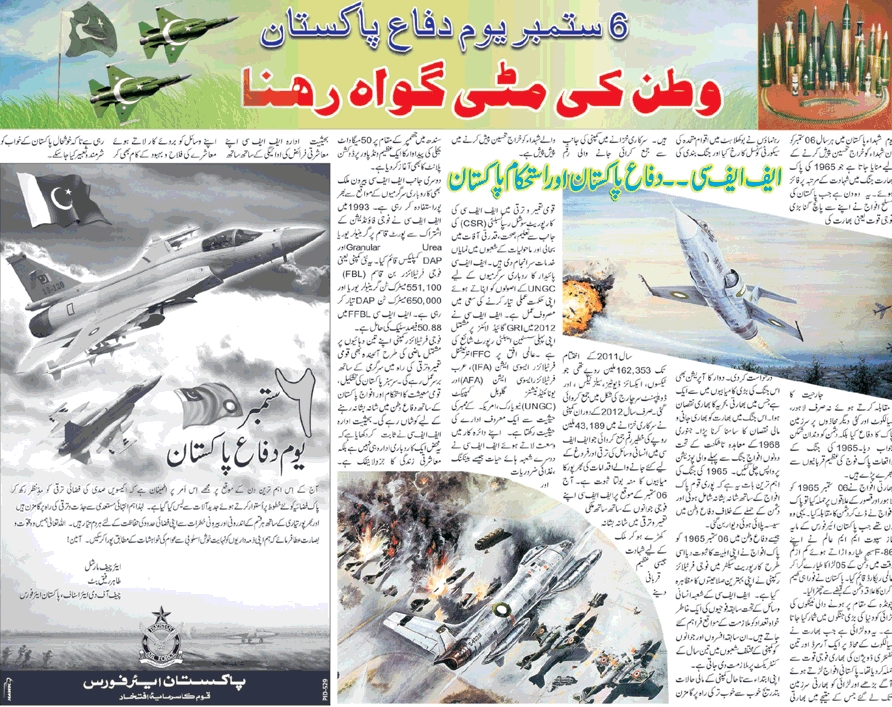 Speech On Defence Day In English For Students
Essay On 6th September Defence Day Of Pakistan
There were so many army officials and soldiers who led their lives in the way of this defense as they preferred losing their lives but didn't let Indian army get success in their dirty intentions of conquering Lahore and Punjab. The Army officers like Captain Sarwar Shaheed, Major Tufail Shaheed, Major Raja Aziz Bhatti Shaheed, Major Shabbir Sharif Shaheed, Major Muhammad Akram Shaheed, Sarwar Muhammad Hussain Shaheed, Lance Naik Muhammad Mehfooz Shaheed, and Havaldar Lalak Jan Shaheed gave sacrifices of their life for Pakistan and were awarded with "Nishan-e-Haider" for their acts of exceptional bravery. Nishan-e-Haider is a highest military award given to brave martyrs of Pakistan army those who left remarkable examples of bravery and sacrifice for nation and country.
Pakistani people remember and observe this day as the national day, as they proudly celebrate the day of 6th September every year which is known as the Defence Day or Yom-e-Diffa; in remembrance of those brave souls which gave the present of their lives and blood for our country and  they have given India one very crucial lesson that never make the mistake of attacking Pakistan, because 6th September was the Defence Day, Indian should fear from that day when we start celebrating the Attack Day anytime.
You can read this 6 September Pakistan Defense Day Speech/Essay and could speak these words in any of the debate as well as competition.