Here you can get the total list Of Boarding Schools In Pakistan with eligibility criteria. Boarding schools are not just giving education to the students but also teaching students that how to live while facing all the hurdles of life. Boarding schools are kind of schools where student lives in the school during study years with other class mates, teachers and administrations. Boarding is attached as it gives the sense of Lodging and Meals But there are also some category of boarding school where student came during day and return to their homes after study at evening. The concept of sending children in boarding schools not starts from East but it is a concept of west but now it is more encouraged in the east now days. So here are the list of boarding schools from all over the Pakistan so may it help you in deciding that in which boarding school you are going to send your child. So keep reading this post to get the list of boarding schools in Pakistan along with the eligibility criteria for taking admissions in Boarding schools in Pakistan.
Boarding Schools In Pakistan
In this we discuss some of army and Cadet boarding schools and colleges in Pakistan where you can get admission your child in class eight and 1st Year, 8th class boarding schools admission in October to December Month especially in cadet boarding schools.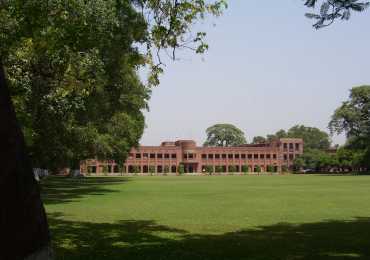 List Of Top 25 Boarding Schools In Pakistan
Abbottabad Public School & College
Aitchison College, Lahore
Army Burn Hall College, Abbottabad
Army Public College, Chinar Campus Murree
Army Public School, Jhelum
Cadet College Hasan Abdal
Cadet College Kohat
Cadet College Larkana
Cadet College Mastung
Cadet College Murree
Cadet College Palandri
Cadet College Petaro
Cadet College Razmak
Cadet College Sanghar
Cadet College Skardu
Chand Bagh School, Muridke
Convent of Jesus and Mary, Murree
Divisional Public Schools
Habib Public School
Lawrence College Ghora Gali, Murree
Murree Christian School, Murree
PAF Public School Sargodha
Pakistan Steel Cadet College
Sadiq Public School, Bahawalpur
Uswa College, Islamabad
Military College Jhelum
Military College Murree
Military College Sui
Cadet College Jhelum
Pakistan Scouts Cadet College Batrasi
Pakistan Cadet School And College Murree
Cadet College Margalla
Pakistan Air Force Public School Lower Topa Murree Hills
Joint Cadet College and School Multan
Pakistan International Public School(PIPS) Abbottabad
Army Public School Bahawalpur
Eligibility / Requirements for Admission
students can take admission in boarding schools from class 5 grade to intermediate level studies. it is because till 5 class a child could manage to live far from his family and he could attain the rules of living in a community of students. Along side the age the physical health is also necessary to be fit for taking admission in a boarding school. More over the eligibility criteria is assigned according to the criteria for each school…
Boarding School Admission Procedure
Well if your child is eligible and you want him to get admit in a boarding school then you just have to visit that school along with your child. there you will have to obtain admission form and a attestation form for verification. you have to sign some rules and regulation prescribed for leaving your child in this school. well some how the schools restrict date limit but i personally suggest you to never wait for the last date and just visit the boarding school nearest to your home when your child has been free from the other school exams…
Also click to check out the…
It is all about the Boarding Schools In Pakistan if you have something more to share than our comment section is waiting for you at the end of the page.