Here you can find the FBISE Federal Board 9th Class Date Sheet 2022 that is officially released now. According to the schedule of Federal BISE, the 9th class exams will commence in June 2022. The concept behind declaring the date sheet one month before is so that every student makes their mindset according to that and faces no hurdles regarding preparation for the annual examinations. Federal Board started its operations in providing quality education to a number of students of Pakistan in the year 1975. From then the only authoritative body to regulate education and all educational events is the FBISE. FBISE territories are the Islamabad capital, Cantonment, and Garrisons all over Pakistan and federally administrative northern and tribal areas. Now it is official news that the exams will commence in March. So, it is the need of the hour for the students to completely concentrate on their studies and don't waste their time. Scroll down to have a look at the schedule released by the board.
Date
Morning Session
Evening Session
17-05-2022

Physics
Civics
Geography
Dress Making and Fashion Designing
Internet of Things Software Development-
Applied Electrician

18-05-2022

Physics
Civics
Clothing and Textile
Dress Making and Fashion Designing

Economics
Motor Winding
Graphic Designing
Plumbing and Solar Water Heating System

19-05-2022

Islamiyat-I (Compulsory)
Ikhlakiyat
Islamiyat

Economics
Electrical Wiring
Electrical Wiring

20-05-2022

Pakistan Studies
Pakistan Studies

21-05-2022

Urdu
Geography of Pakistan
Urdu

23-05-2022

Biology
Computer Science
Wood Work and Furniture Making
Welding (ARC and GAS)
Computer Science-
Food and Nutrition
Arabic
Welding

Health and Physical Education
Computer Hardware
Industrial Electrician
Internet of things hardware development
Islamic history
English elective
English literature

24-05-2022
25-05-2022

Urdu
Geography of Pakistan
Urdu
Media Production
Plumbing & Solar Water Heating System
Dress Making

26-05-2022

Biology
Computer Science
Commercial Geography
Computer Science
Fashion Designing
Professional Cooking
Art and Model Drawing
Art and Model Drawing

English Literature
English Elective
Electrical wiring
Electrical wiring
Islamic Studies

27-05-2022

Islamiyat-lI(Compulsory)
Ikhlakiyat
Ikhlakiyat
FBISE Federal Board 9th Class Date Sheet 2022
Note: FBISE Federal Board 9th Class Date Sheet 2022 and Federal Board SSC Part 1 date sheet 2022 yet not announced. So when FBISE Matric Part 1 Date Sheet 2022 will announce then mention on this page. On the other hand, as per the government statement exam has been postponed till June. After June they will issue the new schedule of the exam.
Federal Board 9th Class Roll No Slip 2022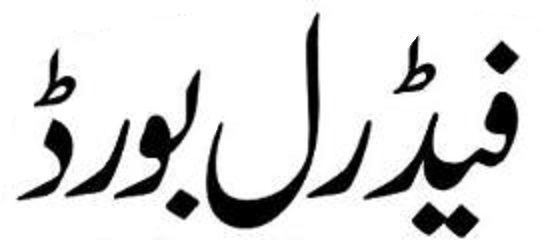 Federal Board Matric Part 1 Class Date Sheet 2022
Click Here
www.fbise.edu.pk date sheet 2022 has been announced officially and those candidates who were waiting for previous many more days now can download it from this page. Due to its wide territory, the board has a huge number of students every year who get themself registered under the supervision of the Federal Board so that is why this board has highly qualified and experienced staff to control a such number of students. 9th class, the first big step of every student to be clear about their future so most of the students take this level very serious because all the other higher studies are compromises of this but still when there is a good student you can also find bad students who always take their studies for granted they do not take care of their future.
FBISE SSC Part 1 Date Sheet 2022
Click Here
Download the FBISE Date Sheet 2022 SSC 1 because the management of this board has declared that the exam is going to start on 23 June 2022. Furthermore, this was all about the date sheet for class 9th 2022. This is an important step in every student's life. The FBISE Federal Board 9th Class Date Sheet 2022 is on your screen. Now, start preparing according to it. You just have to prepare for it now. It will lead you to the exams. Now you must have to know all the rules for the exam and be ready to face them.
Federal Government has announced that all exams will organize in the month of June 2022. So, candidates will wait till June. After that, all boards including Federal will announce the new schedule and all students will appear according to the latest schedule in the Exam.
FAQ:
What is the date of the Federal Board exam 2021 Class 9?
ANS: Till now, the federal board has not issued the date sheet of the 9th class as well when the date sheet will come then the date of the final exam will show on the screen.
Is the FBISE exam Cancelled in 2021?
ANS: This information is completely wrong because till now they have not issued any info about them while if they cancel then officially issue the press release. So all candidates start preparing for the annual exam.