The University of Peshawar is generally known as Peshawar University and today we are going to discuss about the Peshawar University Private MA Subjects List. It is one of the highest ranked universities in Pakistan. It is the oldest university of Pakistan and founded on October 30, 1950. It is the first public university in Khyber-Pakhtunkhwa. It is offering many programs like under-graduates, post-graduates, doctoral program. It also offers private graduation and posts graduation programs in many subjects. The details of the subject in which Peshawar University offers private Master program are given below in detail. Keep reading this article till the end will probably increase your knowledge.
Private MA:
Thousands of students appear in private Master examination after completing their bachelor's degree like BA OR BSC. There is huge scope of MA in Pakistan. There are number of subjects in which you can get Masters Degree. Here we have complete information regarding Peshawar University Private MA Subjects List in detail.
Peshawar University Private MA Registration and Admission process:
If the students are enrolled in previous degree program in Peshawar University than there is no need for registration again. If the students are freshly enrolled in The University of Peshawar He or she will get register them in the month of March. The registration fee is 1200 rupees. After completion of registration process students get admission in The University of Peshawar. Admission fee is 1650 if the students are not previously registered. Admission process for master degree program for private candidates starts in the month of March. Exams will be held in the month July every year in every subject as the Peshawar University Private MA Subjects List is given below.
Fee for Master degree:
MA part 1 exam fee: 3000 rupees
Ma part 2 exam fee: 3700 rupees
Admission fee if no registration done previously: 1650 rupees
If the fee does not submit up to the due date, the form will be submitted with a fine of 500 rupees. Maximum fine will be charged 2000 rupees if the form does not submit fortnightly before the commencement of final examination.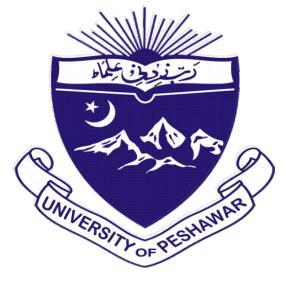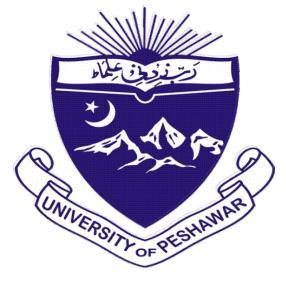 Peshawar University Private MA Subjects List
There is some difference in subjects in private MA students and regular MA students. Regular students can get admission in all the subjects which are offered by the University while private MA students have specific subjects for Master degree. The University of Peshawar offers a private Master program in the following subjects.
Peshawar University Private MA Subjects List
MA ENGLISH
MA FINE ARTS
MA HISTORY
MA INTERNATIONAL RELATIONS
MA JOURNALISM
MA LIBRARY SCIENCE
MA PHILOSOPHY
MA POLITICAL. SCIENCE
MA PSYCHOLOGY
MA PUBLIC ADMINISTRATION
MA SOCIAL WORK, SOCIOLOGY
MA ARCHAEOLOGY
MA INTERNATIONAL RELATIONS
MA ISLAMIAT
MA PASHTO
MA PERSIAN
MA POLITICAL SCIENCES
MA URDU
MED
MA MATHEMATICS
MA ECONOMICS
MA ARABIC
Issuance of roll number slips:
The university announces date sheet in the month of June. Usually, the date sheet announces before one month of annual exams. The University issues roll number slips and delivered to the candidate's home address approximately before 20 days of final exams.
The announcement of results:
The Peshawar University MA, MSc Result every year in the month of January. If the students fail to get passing marks he or she will get appear in supplementary examinations of the same course.