LLM is a Master's degree program in Law which is consists of two years. It is the advanced level of law education that a person pursues after completing the bachelor degree in Law or LLB degree for the advancement and in-depth study of law. LLM in Pakistan is considered as one of the toughest degree programs to pursue because a person has to acquire 60% marks and has two writes two years plus thesis on the relevant topic. It is the platform for those students who want to study law in detail that how the law is working in the global environment. LLM in Pakistan Eligibility criteria is mentioned here. LLM Subjects in Pakistan list is given that a student has to study during the two years of the period. LLM Jobs in Pakistan options both in government and private sectors are listed here. This field is not only about the lawyer or bureaucrat but also choose other fields after pursuing this degree.
LLM in Pakistan Subjects List Courses Jobs Career Eligibility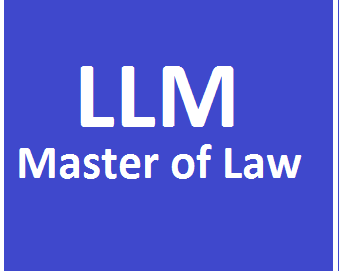 LLM Courses in Pakistan:
There are the major LLM Courses in Pakistan offered by different universities. Students can choose any of these courses to pursue LLM degree in Pakistan.
LLM Subjects in Pakistan List:
This is the list of LLM subjects in Pakistan offered by the various universities.
Constitutional Law-1
Constitutional Law-2
Administrative Law
Criminal Law and Criminology
Company Law
Law of Evidence
International Economic Law
LLM Eligibility In Pakistan:
This is the minimum LLM Eligibility in Pakistan to take admission in any government or private law college in Pakistan for LLM degree.
LLB or undergraduate degree in law is compulsory to pass for candidates who are pursuing LLM degree in Pakistan
Entry test is must to pass for students looking for LLM admission
Interview is also compulsory to provide admission on merit basis
Equivalence certificate may also be required for admission by the institute in case of having Law degree other then LLB
LLM Jobs in Pakistan:
After pursuing LLM degree in Pakistan a person can do government and private jobs. LLM Jobs in Pakistan detail is given below that a person can choose as his profession after pursuing LLM in Pakistan.
Teachers
Legal advisor's
Advocates
Solicitors
Trustees
Law Reporters
Company secretary
Magistrate
District and sessions judge
Munsifs (sub-magistrate)
Public prosecutor
Solicitors
Attorney general
Advocate general
Notary
Oath Commissioner
LLM career in Pakistan is very broad, as an LLM degree holder can choose his career in any of the above fields or can pursue the career in sales tax and excise department, new channels, judiciary, business houses, private practices, educationist or any other field related to these fields.
Law Colleges/Universities Offered LLM