Engineering College Admission Test ECAT is an Entry Test which is comprises of MCQs questions so here is the ECAT Entry Test MCQs Question Sample Paper For Engineering Admission Test so that you are well aware of the syllabus and paper pattern before facing the final exams. This is like a dream of every student that they want to be an Engineer in the professional life this fact can be seen clearly from the percentage of people choose FSc Pre-Engineering in the intermediate level. FSc pre-Engineering is the first step of students towards filling their dream but what happen when they get passed in the intermediate annual exams they have to face the UET Lahore ECAT entry test for taking admission in the top engineering colleges of the Pakistan so only those students who get really good marks in the ECAT entry test Sample Paper will able to get admission in the engineering college otherwise remaining all of the students have to leave this profession and to choose other one for the future.
To Pass the Engineering College Admission Test (ECAT) is not a tough task but the need is that the person who is appearing in the ECAT test must be well aware of the How to Apply for ECAT , ECAT paper pattern and the rules and regulations of the test because the ECAT syllabus is all that what they have clear in the FSc Pre-Engineering but when they do not know the exact rules and regulation then they are unable to get good marks. It matters that you have to get good marks in the intermediate level but what is more important is that you should also get reasonable marks in the Entry test too.
ECAT Entry Test MCQs Question Sample Paper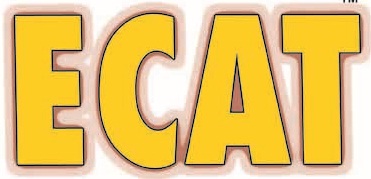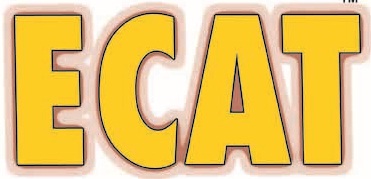 Engineering College Admission Test ECAT Entry Test MCQs Question is compromises of four subjects and that are
Physics
Chemistry
Math
English
This test is more about the critical thinking other than the bookish knowledge that students get. The application for appearing in the ECAT entry test is available in the relevant University from where you want to appear and it cost from Rs. 500 to Rs. 1000 depends upon the University. When the submit application form after complete filling then the official will issue you a roll number and on the day of test you have to come in the examination center with that roll number slip otherwise students will not allow to sit in the exams.
All those candidates who want to be an engineer must have to clear this ECAT entry test so that they could get admission in the top engineering Universities of Pakistan and this could only be done when you have a clear view of this entry test sample paper as this ECAT Entry Test MCQs Question Sample Paper will tell you a lot about the paper pattern and the questions sequences so that you could be ready before going to the examination center.