Actually ECAT Sample Papers With MCQs Answers PDF Download are very much useful to prepare any ECAT examination in any case. This Test is much related to get the practice at initial stage before the actual Test. Almost all Tests are same and there are four Number of Sections and Total Number of Questions are 100 so also learn How to apply for ECAT. ECAT Test Papers also mention its time which is allowed to the students as 80 minutes to attempt ECAT Test. The UET Lahore Entry Test Sample Paper is Totally MCQ Based, Consisting of Question Statements and five Answer Choices. You have to select the correct Answer Choice. Actually to Judge the students who are selected to give Test through a tough registration form as well. MCQs Based Questions are right thing to judge Questions statements in well mannered way.
ECAT Sample Papers With MCQs Answers PDF Download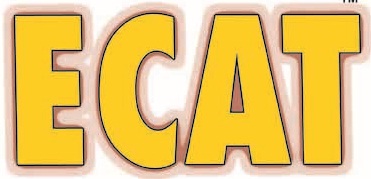 Every Question have five Answer Choices and students should Mark the right one which is best resemble with the Question. Marks will granted only on the basis of most appropriate Answer Choice against Question. You have to fill the corresponding circle/bubble in MCQ re-sponse form as well. This ECAT sample Paper does not include quantitatively the same number of Questions as there would be possible in Actual Paper. All ECAT Sample Papers With MCQs Answers PDF Download displayed here are just to gives you image how would you react against the Actual Test paper. These Tests Samples basically provides conceptual guidance to the candidates who going to Take Actual ECAT Test in near future. For Further practice and Guidance, you may consult preparation guide Books named as SAT, GRE and Dogor's Publisher Book for NAT I, II.
This is the complete ECAT Sample Papers With MCQs Answers which you can easily download or view from this page. So candidates if you wanted to appear in the Engineering College Admission Entry Test then do have a look here and prepare yourself.