Inter Services Selection Board or ISSB Test is associated with the selection of Pakistan army,Pakistan Navy and Pakistan Air Force. Many Young Boys and girls who join these three major segments always prefer t go to the coaching Class for this Test but experienced and retired officers always recommend to say not to ISSB Exams for this Selection. They said that say no to Coaching Class during the preparation of ISSB. Many students seems to say that many students who join Coaching Classes and selected but they forget that coached Boys and girls who prepare in Coaching Classes there is big flaws comes up in their Performance after Coaching.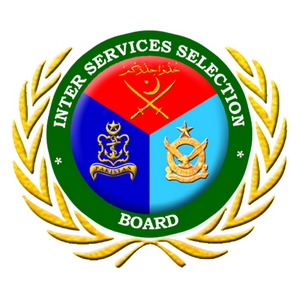 Experienced Persons always suggest to be concise and objective while preparing for ISSB Test own their own. ISSB Test is specialized in assessing the analytical skills of Candidates along with mental ability.ISSB exams are totally different from previous exams as you take part till the previous course. ISSB Test is specifically for those sharp minds who can gives outcome with almost no time. ISSB Test does not bother how much knowledge you have in your minds instead of it focuses upon the how effectively & efficiently you utilized by your mind.
If you make good impression upon the selector with your original personality you will have more chances of selections as well but the only way is, show yourself as original as you are. ISSB Test only records your Natural Responses during Answer Question Session. If you make any response which you learn from Coaching Classes than you will lose Chances for Pakistan Army,Pakistan Navy as well as Pakistan Air Force in which you are Interested.
ISSB Kohat, Pakistan
Address:
GSO-2 Selection ISSB Kohat Cantt Post Code 26000
Phone:
0922- 9260085
0922-521-3808
Web-Email:
ISSB Gujranwala, Pakistan
Address:
GSO-2 Selection ISSB Gujranwala Cantt
Phone:
055 – 2693814
055 – 3866036
ISSB Malir, Pakistan
Address:
GSO-2 (Selection), ISSB Malir
Phone:
021 – 4953810
021 – 9247448
ISSB Quetta, Pakistan
For information about ISSB Quetta, please contact GSO-2 (Selection) Kohat.
SELECTION AND RECRUITMENT CENTERS
Army

Navy

Air Force

Pakistan Army
Rect Office
Telephone Number
(If you are dialing from same city then dial civil to army code + and the recruitment center's number but if you are dialing from some other city then dial city code + civil to army code + and center's number)
[note: Garrison codes are only for military network]
Peshawar
Garrison Code: 8700
City Code: 091
Civil to Army Code: 201
Recruitment Center Number: 5885
Rawalpindi
Garrison Code: 8000
City Code: 051
Civil to Army Code: 561
Recruitment Center Number: 5885
Lahore
Garrison Code: 8221
City Code: 042
Civil to Army Code: 669
Recruitment Center Number: 5885
Multan
Garrison Code: 8300
City Code: 061
Civil to Army Code: 531
Recruitment Center Number: 5885
Hyderabad
Garrison Code: 8512
City Code: 022
Civil to Army Code: 791
Recruitment Center Number: 5885
Hyderabad
Garrison Code: 8512
City Code: 022
Civil to Army Code: 791
Recruitment Center Number: 5885
Karachi
Garrison Code: 8500
City Code: 021
Civil to Army Code: 560
Recruitment Center Number: 5885
Quetta
Garrison Code: 8600
City Code: 081
Civil to Army Code: 2490
Recruitment Center Number: 5885
Pakistan Navy
Peshawar
(091) 9212316
D.I.Khan
(0966) 9280467
Rawalpindi
(051) 5953060
Sialkot
(052) 4267639
Sukkur
(071) 9310444
Karachi
(021) 48506703-4
Lahore
(042) 9220629
Multan
(061) 9201184
Faisalabad
(041) 9200674
Pakistan Air Force
Abbottabad
(0992) 385157
Bahawalpur
(062) 9250103
Faisalabad
(041) 9201199
Hyderabad
(022) 9200936
Karachi
(021) 9240999
Lahore
(042) 9220084
Multan
(061) 9201183
Mianwali
(0549) 234397
Peshawar
(091) 9210829
Quetta
(081) 9201753
Rawalpindi
(051) 5701143
Sukkur
(071) 9310409