Inter Services Selection Board ISSB is a selection committee or board which helps in selection of commission officers in Armed forces like Army Navy and Air Force. Its purpose is to develop the manpower in any country which will prove beneficial for armed forces in future. Moreover its purpose is to select the leaders of tomorrow in Armed forces of Pakistan. It is also known as Training Hub as well as the Nursery for armed forces of Pakistan. ISSB test comprises on four to five days in which candidate tested psychologically, personally through different tests like psychology test, outdoor test and interviews. This test usually conducts on three army centers which are Gujranwala, Malir and Kohat. ISSB test is compulsory to pass for applicants who want to lead the armed forces in future. In this article you will learn about ISSB Test in Pakistan Introduction, Complete Information.
ISSB Test in Pakistan Introduction, Complete Information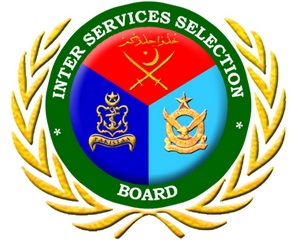 Inter services selection board ISSB test is a test which is taken by the ISSB to elect the higher ranked officers in Pakistan Armed forces such as air force, navy and army. This test is consist of four days and during these four days, candidates are tested through different psychological tests, outdoor test and interviews.
The basic purpose of this test is to test abilities of applicant like leadership, confidence, knowledge  and personality. You have to be confident and self motivated if you want to get succeed in this test. Moreover you have to show good expressions during these four days and also have to show your leadership skills to pass this test.
ISSB interview is also one of the types of tests, in which candidate is being judged by personality. In ISSB interview, candidate are questioned by their personal life, their academic life, mathematical questions, physical question, social life question, religious, abbreviations of different words, about sex and many other. For example they can ask you question about your parents' anniversary or marriage date etc.
ISSB test is one of the difficult test and no one can pass this test without preparation. There are many books in market for ISSB test preparation but the best books are ISSB Scientific Guide, Workbook, Verbal Intelligence test, Workbook personality test and workbook non verbal intelligence test. These books can be avail from the Doggar publications or from ferozsons.
There are basically four different test which will be conducted for the applicants who want to join armed forces. First of all candidate have to pass the Screening Test, after this, there will be psychological test. Applicants also have to face group Testing Officer (GTO) and finally they have to face interview. These test, usually change every year but their criteria remain same.
ISSB Test comprises of four days. On arrival day, they will ask to show their documents and on the basis of documents they allotted ID. After that on first day, there will be intelligence test and psychological tests. On 2nd day, there will be some indoor task, outdoor task and progressive group task. On 3rd day, there will be individual obstacles and command task and on final day there will be interview.
There are different army selection centers in Pakistan but for ISSB test, there are only three ISSB test centres in Pakistan which are Gujranwala, Kohat and Malir. ISSB test will be only on these three centres and there is no other center. For test, ISSB pick and drop service will be provided to applicants and the van will pick them from their door steps.
ISSB Test Usually conducts on two different times for each force like air force, navy and army every year. ISSB test for PMA long course conduct from Jan to May while Pakistan Navy force test will be in the months of April, May and June. GDP cadet term will be in the month of June and July. exact dates will be announce during the advertisement of these courses.
If you have clear your all type of tests such as medical test and interviews than you can check call letter status. You can check call status from issb.com.pk. There you have to click on call letter and then have to enter your CNIC number. When you click on submit than you call letter will be displayed.
A person should psychologically stable and must have strong intelligence. Person should also good at verbal and non-verbal communication skills. Applicants have to prepare ISSB test according to the ISSB exam pattern. Always represent yourself as a leader in order to pass ISSB test because they always focus on the leadership skill.
Pakistan Military Academy Kakol PMA long course opens two times a year. PMA long course is for those who want become commissioned officer is Pak army. Online registrations are started for current year and applicants who want to join this two year long course than can register online from the official page of Join Pak Army.