ISSB as the name having all the power which can dominate you from other Nation. If you having the same charm to get the admission in ISSB Test than you have to prepare yourself for ISSB Test Preparation Academy In Lahore, Karachi, Islamabad which is existing in many Region of Pakistan like Lahore,Karachi and Islamabad. ISSB Test takers should kept in mind that a big effort can only lead you toward the best and natural way to passed out the ISSB Test. For preparing this Test you have to struggle more and more than ordinary ways.
ISSB Test is the basic requirement for entrance in Air force,Navy and Pak Army. All Test are almost same but specific test are different as category wise during the Written Test of ISSB. A number of tests includes since the application of ISSB Test till the last date of actual Tests at their recommended Test centers. When you successfully clear all Test at ISSB Test after some days you will receive a Letter which can notify you that either you are see
ISSB Test Preparation Academy In Lahore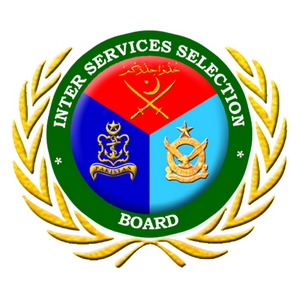 Forces Academy Lahore
03214211935
Punjab Cadet Academy Lahore
0300421092
Officers Academy Lahore
04235830550
Defence Academy For ISSB Lahore
03023370775
ISSB Test Preparation Academy In Islamabad
Forces Academy (Regd.) +92-51-4428988
Yousaf Plaza, Opp Moti Mehal Cinema, Tipu Road, Rawalpindi
Highbrows School & Academy +92-51-5791026
Opp. ST. Marry School, Tulsa Road, Lalazar, Rawalpindi, Pakistan
Noor Forces Academy +92-51-5507415
Taipu Road, opp Rawalpindi Medical College, Rawalpindi, Pakistan
Pak Forces Academy +92-333-6361477
Cantt Campus, 1 Harley Street II, R.A Bazar, Rawalpindi, Pakistan
Unique Educators +92-51-4842167
A-1, First Floor, Al Sheikh Plaza, Chandni Chowk, Rawalpindi, Pakistan
ISSB Test Preparation Academy In Karachi
Nagi's Institute of Aptitude Development +92-21-34382566
Suite No. 201, 2nd Floor, Hafeez Centre, Shahrah-e-Faisal, Karachi
A/34 Blk 7/8 Hafeez Cntr. Balouch Cly, Shahrah-e-Faisal, Karachi
Eagles Career Academy +92-321-2624265
12-C, Phase II, Defence View, Karachi, Pakistan
Well as you all know that is you wanted to get selected in the Pakistan Army, Pakistan Air Force or the Pakistan Navy then you have to go through the ISSB Center so that is why you have to prepare before appearing in the test center for your examination and then best way to prepare yourself is to take advantage of these ISSB Test Preparation Academy In Lahore, Karachi, Islamabad because it will build your mind according to the test. The same situation and the environment is created in these Academies so that you feel relax yourself when you appear in the Center to appear in ISSB test. If you mind still generate any kind of query then you can write us in the comment section given below on this page.