This post is about the Inter-Service Selection Board ISSB Test Dates 2021 Schedule and Requirements. There are various Institutes and academies in Pakistan which offer preparation for ISSB Test. All those individuals who want to join Pakistan armed forces like Army, NAVY, and Pakistan Air Force are must be required to qualify for this test. Actually, these three fields are our basic shields against Pakistan's defense. If you are well motivated and want to join any of these sections then you are welcome to join the Test which will be conducted in the months given in the post. ISSB test centers are located at different points in Pakistan such as Gujranwala, Kohat, Malir Cantt, and Quetta cantonments. This test carries four days and individuals have to pass the Intelligence test, Mechanical Aptitude Test, Personality Tests, and final medical selection test at ISSB. You will be allowed to walking out of ISSB test centers according to the call letter that is been posted at the candidate's house address. ISSB Test consists of many internal tests that will be conducted in the test centers. There are very hard requirements are there to overcome the test hurdles to achieve the desired goal which you want to get. This only test can change your life forever with some disciplined and well-mannered life. Due ISSB date and Test as listed here on this page. Each and every candidate should report according to the ISSB Test Dates 2021.
ISSB Test Dates 2021 Schedule and Requirements
ISSB Test Dates 2021 and Requirements two times in one year, the first time at the start of the year and 2nd time in the last year.
Pakistan Army Force:
TCC-31 & PCs/ASCs/NCs as TCs in July 2021.
PMA Long Course April to May
PMA Long Course July To October 2021
DSSC (ICTOs) August to September 2021
Pakistan Navy Force:
PN Cadet Term October to November 2021
VMS & LCC-15 August and October 2021
Pakistan Air Force:
PAF Courses 08 MAY- 14 JUN 2021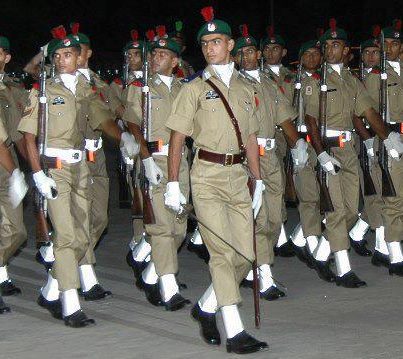 ISSB Test Schedule January to May 2021 Dates

Course
Duration
Army
TCC-31 & PCs/ASCs/NCs as TCs
01 JAN – 08 APR 2021
PMA L/C
21 – 25 JAN 2021
DSSC (ICTOs)
10 – 16 FEB 2021
Navy
VMS & LCC-15
08 APR – 08 MAY 2021
PN Courses
Not Announce
Air Force
PAF Courses
08 MAY- 14 JUN 2021
ISSB Test Requirements 2021

Candidates have to bring the following original documents for the ISSB test. PHOTOCOPY OF ANY CERTIFICATE WILL NOT BE ACCEPTABLE.
 Matric Certificate that is issued by the authorized Board of Intermediate and Secondary Education. The result card or mark sheet will not be accepted. While in case a candidate who doesn't have yet received the Matric certificate must bring the board signed an affidavit. An affidavit from school or college will be accepted.
An intermediate certificate / Mark Sheet is also mandatory to bring. Besides intermediate like FA, FSc, ICom, or ICS candidate having an equivalence certificate must bring that certificate along with.
Intermediate or equivalence result awaiting candidates must have to bring a signed hope certificate that is issued by the respective college or institute.
Candidates having "O", "A" level or equivalence degree should bring an equivalence letter issued by IBCC Islamabad.
Candidates who applied for the courses demanding qualifications higher than intermediate are required to bring their superior degree/ certificates as mentioned in the concerned course advertisement.
Domicile of each candidate of his relevant place
Important Note:
Before your arrival at ISSB Test Schedule 2021 Dates, you must contact GSO-2 (Selection) of your concerned ISSB on the telephone number mentioned at the end or GSO-2(Selection) ISSB Kohat to clarify any doubt about educational certificates. Any certificate that is approved wrong will be canceled and you will be revert without paying any traveling or any other TA/ DA charges.
Ineligibility Criteria for ISSB Test 2021
Those who do not fulfill the academic qualifications advertised by respective services headquarters.
Those found medically unfit.
Those who have been twice Screened Out.
Those who have been twice Not Recommended by ISSB.
Those withdrawn from any training academy on the disciplinary ground or found unsuitable.
Those dismissed from government service on disciplinary or unsuitability grounds.
Those dismissed from Armed Forces on the disciplinary ground or being unsuitable.
Those convicted in the court of law.
Any candidate who appeared in ISSB within the last 4 months.
RECOMMENDED candidates are ineligible to appear for the tests of any course for one calendar year starting from the date of recommendation at ISSB ISSB Test Dates 2021 Schedule and Requirements