ISSB Test Preparation Tips And Guide is available on this webpage. For the information of the readers, ISSB stands for inter service selection board. Basically and primarily, it is that kind of selection system that is for the defense forces of Pakistan. If any candidate from Pakistan wants to be the part army sector or navy sector then he or she has to pass this ISSB entrance test. This test consists and contains of three stages that include psychology test, GTO test and interview. When you have applied for any of the armed forces in Pakistan that is Pakistan Navy, Pakistan Air Force PAF or Pakistan Army then initially you have to appear in the Computer test and if you pass that test then you will be moved to the Physical test and then medical test and if you pass out all this then the last step in between you selection or rejection is just the ISSB Test so that is why here on this page we are providing you some ISSB Test Preparation Tips with the complete guide line so that you will be mentally prepared for where you are going and for what purpose.
ISSB Test Preparation Tips And Guide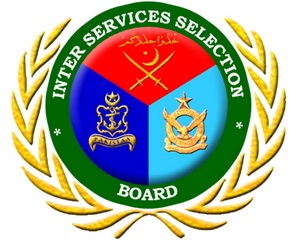 Following are some of the important tips and tactics that will make you to clear out this ISSB test
A candidate should be having strong intelligence
He or she should e psychologically stable
You should be having strong verbal and non verbal communication skills in order to attain maximum scores in ISSB test
You should be proper and thorough knowledge with regard to the exam pattern of  ISSB
Make sure that you do know the exam criterion of ISSB test so that no mess and haphazardness can be created at the dead end
You should be well motivated enough because to clear ISSB test is not at all a piece of cake. You can surely and certainly have this cheery on the cake if you have make up your mind that you are going to clear out this test with maximum scores
You should be a broad minded person. If you want to be the part of this filed then be very much sure that you have a clear thinking pattern and does not have ambiguity in your mind.
Try to be self confident. Try to be independent and be on your own. Get mature enough, only then you will be in a position to clear out this ISSB test.
You should be having sound English vocabulary and efficient and effective grammar because ISSB requires highly advanced English
You should possess such kind of personality that will reflect that you can be a good and a great leader
It is better to be physically fit if you are applying for ISSB test. This will increase your eligibility.
We can say that ISSB is an extremely excellent field. One should consider it if he or she wants to make his / her future bright. Try to follow the above mentioned ISSB Test Preparation Tips And Guide and make an entrance into this ISSB test with full and complete confidence.