If you are looking for PMA Long Course 2021 Schedule, Eligibility Criteria, then this page will be your first choice. Pakistan Army uses to say the men at their best as this is one of the first dreams of every child when he comes to its senses that will be able to join the Pak Army one day. Now there are your chances so all those candidates who have completed their Intermediate Level or Bachelor Level education could apply online so that they would register and after the complete procedure of selection and recruitment if they clear all the eligibility criteria then they could join Pak Army. Every year the candidates are being hired for the rank of Second Lieutenant through different Long Courses including PMA LC-144, LC-145, and LC-146, the candidates who laid down on the eligibility Criteria of the PMA Long Course and wanted to register could register themselves. All those applications that will be received after that dates will not be entertained in any case. Students this is the best option in front of you and if you need any more information relevant to the PMA Long Course 2021 Schedule, Eligibility Criteria then Scroll down to check all information for it.
PMA Long Course 2021 Schedule, Eligibility Criteria
PMA Long Corse 2021 Schedule, Eligibility Criteria has announced. So before apply first read the complete guidance then apply. Every year thousands of students apply but do not join because they do not meet the criteria of the PMA Long course.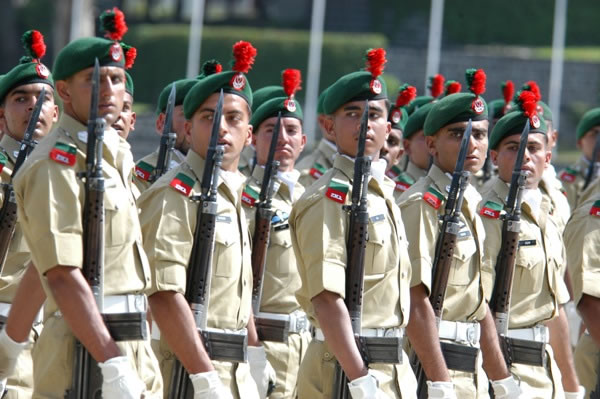 PMA Long Course 2021 Schedule
Every year, there are different courses that are offered by the Pak Army including LC-144, LC-145, and LC-146. The nearest test that is going to start is PMA LC-144. Its registration normally starts in April.
Application Start Date:

17 April 2021

Application Close Date:

17 May 2021
PMA Long Course 2021 Eligibility Criteria
A) Age:
Intermediate/Equivalent —> 17 to 22 Years
Graduates (2 years) and serving PN/PAF personnel —> 17 to 23 years
Graduates (4 years) BS/BA (Hons.)/BBA —> 17 to 24 years
Serving Army Soldiers—> 17 to 25 years
B) Gender & Nationality:
All Male candidates of Pakistan are allowed. Females are not allowed for PMA Long Course. All the males of Pakistan or domicile holders of AJK and Gilgit are eligible. The candidates with more than one nationality have to surrender other nationalities than Pakistani at the time of selection.
C) Physical Requirements:
Height: 5'4" or 162.5 cm
Weight: As per the body mass index
D) Educational Qualification:
The candidates with a minimum of 60% marks in Intermediate.
All those candidates who have scored 60% in BA/BSc, BA/BSc (Hons.), and BBA/BPA, and also have at least 50% marks in Inter are also eligible to apply.
The candidates belonging to specific are that is according to Pak Army criteria, are eligible if they have at least 55% marks in Inter.
Those serving Pak Army Soldiers have at least 50% marks in Inter.
All those candidates, who have passed their Inter Part 1 with more than 60% marks and are going to appear or have appeared in the Inter Part 2 exams, can also apply on the basis of a hope certificate from the Head of the educational institute.
PMA Long Course Physical Requirements
The candidate has to complete 1.6 km running in 8 minutes and 30 seconds
The candidate also has to complete 15 repetitions of pushups in 2 minutes
15 repetitions of Sit-ups in 2 minutes
3 repetitions of Chin-ups in 2 minutes
7′.4" x 7′.4" with 4′ feet depth Ditch crossing
PMA Long Course 2021 Ineligibility Criteria
The candidates who have rejected twice by ISSB/GHQ Selection & Review Board.
The candidates declared unfit by the Military Hospital/ Appeal Medical Board.
The enrolled candidates who have dismissed by any Armed Force on the basis of discipline, Character, Inefficiency, medical, weak profile, or declared unsuitable are ineligible for Long Course.
The candidate dismissed or removed from any other government office.
Those who have convicted by the Court of Law for any offense involving moral turpitude.
So, these were all the detailed posts about the PMA LC 2021. If you have also dream to join Pak Army and serving the country by defending its borders, then this is the time because the registration is going to start very soon. Well, we hope that we made our self clear to you about PMA Long Course 2021 Schedule, Eligibility Criteria and if you want to get any other information regarding this then you can contact us by commenting down on this page.