PMA Long Course 2019 Schedule is announced for the Join Pakistan Army Through PMA Long Course 144 so Online Registration along with the Advertisement and Last Date for the registration complete information will be available to this page so that is why students there is no need to go anywhere else if you want to be a part of Pak Army. Pakistan Army use to say the men at their best as this is one of the first dream of every child when he comes to its senses that will he able to join the Pak Army one day. Now there is your chances so all those candidates who have completed their Intermediate Level or Bachelor Level education could apply online so that they would register and after the complete procedure of selection and recruitment if they clear all the eligibility criteria then they could join Pak Army.
PMA Long Course 2019 Schedule, Online Registration, Advertisement
Every year the candidates are being hired for the rank of Second Lieutenant through the PMA long Course as this course invited candidates once in a year so that is why now the 143 PMA long Course Schedule is announced and according to the officials of the Pak Army the candidates who laid down on the eligibility Criteria of the PMA Long Course and wanted to register could register them self as the registration is starts from the 02nd April, 2019 Till 8th May, 2019. All those applications that will received after that dates will not be entertain in any case. Students this is the best option in front of you and if you need any more information relevant to the PMA Long Course 2019 Schedule then you can view the advertisement given below on this page so have a look down for more information.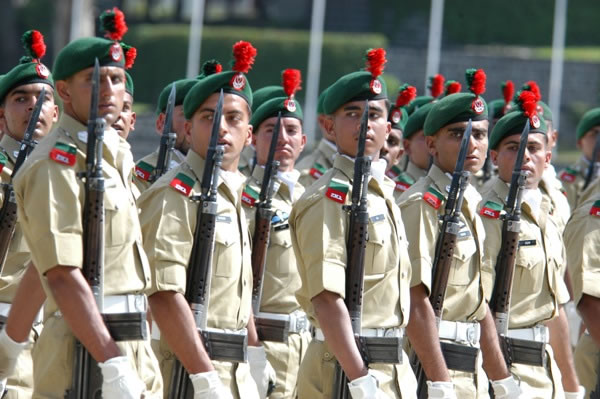 PMA Long Course 2019 Schedule
Online Registration Starts : April, 2019

Online Registration Close : March, 2019

PMA Long Course Online Registration 2019

Pak Army 143 PMA Long Course Online Registration has been started as this service is the more convenient for the candidates who are willing to join Pak Army but if any case a person do not want to apply online then he can visit to its city Army Selection and Recruitment Center AS&RC as there the registration form will be provided to you ad you have to fill it and return it back to the same office within the given time and all those who wants to PMA Long Course 2019 Online Registration online can click on the link below for PMA Long Course 2019 Advertisement
PMA Long Course Advertisement 2019
CLICK HERE FOR ONLINE REGISTRATION
Note: Pak Army invite applications for the hiring new candidates through PMA long course twice a year. first time it announced the advertisement in the month of April, wile the second time the advertisement is announced in the month of October. So keep in tuned with this page to get any further hiring in Pak Army through PMA long course.
When you click on the link above then a new page will be open in front of you that require some of your personal as well as educational information do provide the information that is correct and accurate and after the submitting of your form this is the only way that how the officials can judge you and can contact you for further detail. Well we hope that we made our self clear to you about PMA Long Course 2019 Schedule, Online Registration, Advertisement and if you want to get any other information regarding this then you can contact us by the commenting down on this page.