Ministry of Overseas Pakistanis and Human Resource Development Government of Pakistan Overseas Employment Corporation has opened jobs. Aspirants who are willing to apply for these jobs can check OEC Jobs 2019 In Korea For Pakistani Online Registration dates from this page. Ministry of Employment and labor of Korea joined hands to provide jobs opportunity in Korea. These both ministries are going to recruit employees according to the Employment Permit System. For gaining these opportunities candidates have to EPS-Topik test in Korean language which will be conducted by the Human resources Development services of Korea. Those who will pass this test will appear in the skill test in order to get these OEC Jobs 2019 in Korea. Those who want to apply for OEC jobs 2019 for Pakistani also have to submit their complete documents. In this article, you will learn about the OEC jobs 2019 in Korea Online registration.
OEC Jobs 2019 In Korea For Pakistani Online Registration
Pre Registrations will be based on the CNIC however Passport is compulsory after registration
Age of the aspirants must be between 18 years to 39 years
It is compulsory for applicant that he was not charged by the court for any criminal offense
Applicant must not stayed in Korea through illegal
It is compulsory that aspirant's name should not be in ECL
Those who have spent more than 5 years in Korea on E-9 or E10 are not eligible
OEC Jobs 2019 In Korea Registration Schedule:
Online applications will be receive from 26th February to 03rd March 2019
Draws will be done on 5th March 2019
Registration dates for applicants selected during Draws are 06th March to 9th March
Announcement of Test Date will be on 26th March 2019
Korean Language test will be on 2nd April 2019 to 31st May 2019
Result of First round will be done on 8th June 2019
OEC Jobs 2019 in Korea for Pakistani Advertisement: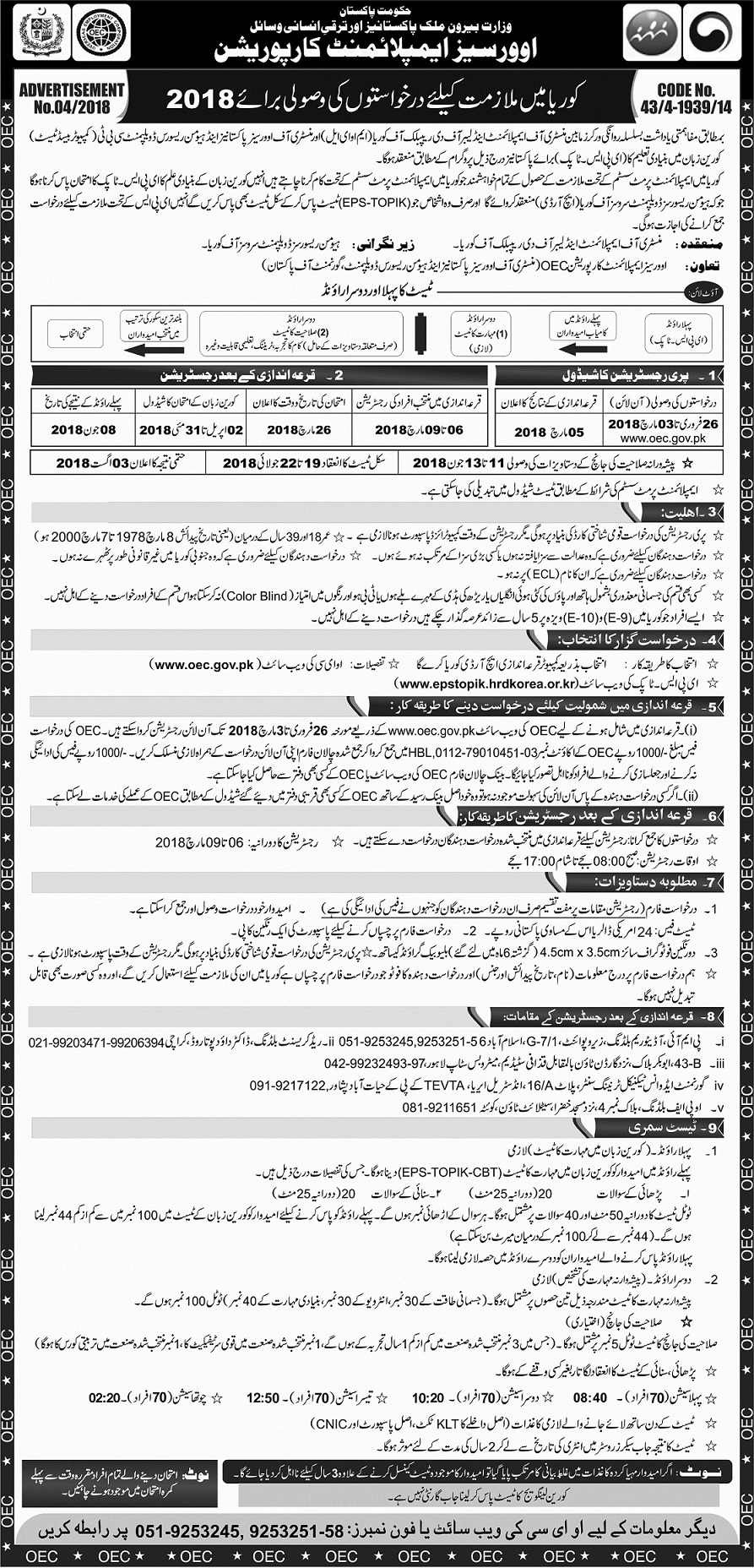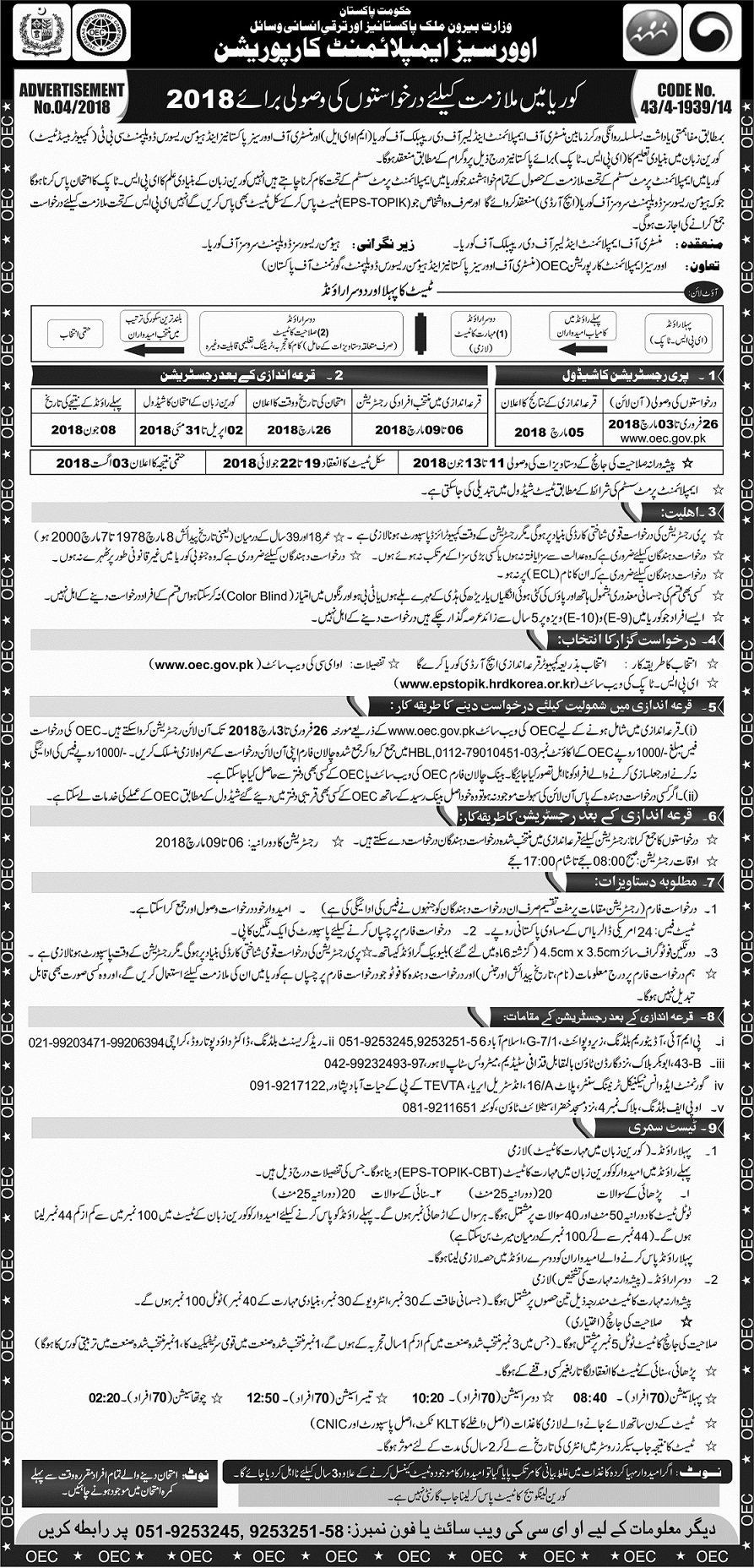 OEC Jobs 2019 In Korea Online Registration:
Those who want to participate in draws can do online registration till 3rd march at www.oec.gov.pk.  OEC application along with 1000 bank deposit is compulsory to submit. Fee can be deposit in the HBL online branch. Those who will select during draws can reapply or can do registration from 6th march to 9th march 2019. Those candidate who will not pay their fee or find involved in misleading or misrepresentation will not consider eligible and also will be banned for the next 3 years.