Intizar Hussain is recognized as one of the leading literary figures of Pakistan. He was born on 7th December 1923 in Dibai, Bulandshehr District of India. He wrote so many short stories, novel, afsana and poetry in Urdu. Intizar Hussain Books And Novel Name List is available. He has also written literary columns for Dawn newspaper and Daily Express newspaper. He was also awarded Sitara-e-Imtiaz (Star of Excellence) by the President of Pakistan due to his outstanding literary work. He also received a lifetime achievement award at Lahore University Festival. He is one of the legendary author or writer recognized in Pakistan. Here below you can easily find the bibliography of Intizar Hussain, his Books and Novel Names List. Keep reading this article to check Intizar Hussain Books and Novel list. (also check Famous Urdu Poet of Pakistan List)
Intizar Hussain Books And Novel Name List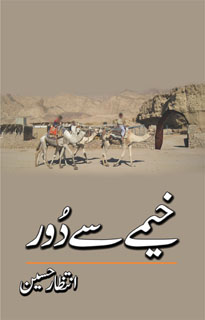 A Death of Sheharzad
Din or Dastaan (1959)
Basti (1979)
Tazkira (1987)
Agy Smandar hai (1995)
Chiraghon ka Dhuvan (1999)
Chaand Gahan (2002)
Ajmal-e-Azam (2003)
Surakh Tamgha (2007)
Qissa Kahaniyan (2011)
Justujoo Kya Hai (Autobiography) (2012)
Apni Danish Main (2014)
Basti (1979):
Basti is one of the best Intizar Hussain Books And Novel. The story of this novel is based on Pakistani History. It is also called the master piece or golden piece of his work. This novel also received a global praise and huge popularity among all other novels of Intizar Hussain and also translated into the English language.
Chaand Gahan: (1952)
Chaand Gahan is also one of the best works of Intizar Hussain. It gained huge popularity and fame of his time due to Intizar Hussain's flow of writing style.
Tazkira: (1987)
In this novel, Intizar Hussain reflects the true picture of our society and culture. It based on a cultural story on the life of a man. It also falls on the list of famous and most popular novels of his age.
Agay Samandar Hai: (1995)
"Agy Samandar Hai" is one of the master pieces of the Intizar Hussain Books And Novel. This novel is based on the tragic story of the disappointment of a man who dreamed for the creation of Pakistan, who wanted a prominent change after the partition of Pakistan and India but his expectation end on disappointments.
Din or Dastaan:
Dina or Dastaan is one of the best and famous novels of Intizar Hussain. The story of Din or Dastaan is entertaining which is based on a social romantic story which ultimately catches your heart and soul. This is an amazing afsana book.
This is the complete list of Intizar Hussain Books And Novel Name List. In short his stories, books, novels; travelogues are the best gift of his knowledge and experience. He was recognized as world's best literary figure. He was awarded Sitara-e-Imtiaz (Star of Excellence). He was also made the officer of Ordre des Art et des Letters by the French Government. He writes best novels with a dreamy touch of realism with his flowing style of story writing. This legendary personality died at the age of 92 on 2nd Feb 2016 in Lahore, Pakistan. The Indian Express termed Intizar Hussain as the Best Known Pakistani writer in the World after "Saddat Hassan Manto".