BHMS stands for Bachelor of Homeopathy and Medicine Surgery and people now seeking the BHMS Scope in Pakistan. It refers to a degree in the field of homeopathy. Homeopathy basically is an alternative medicine system. The field of homeopathy was formed in the 18th century by a German Physician named Samuel Hahnemann. In this field, the remedies and treatments are made from herbal or natural products like plants, animals,s and minerals. Homeopathy is used to treat a wide range of acute and chronic diseases with the help of natural substances. The main principle of Homeopathy is like cures like. It has great scope in Pakistan. There are a number of public and private job opportunities available for BHMS degree holders in Pakistan.
BHMS Scope in Pakistan
Here below you find the complete detail regarding the BHMS scope, its subject's eligibility criteria, and salary in Pakistan. Keep reading this article till the end will really help you in this regard.
Eligibility Criteria for BHMS
The candidate who is interested to get admission to BHMS must have to fulfill these requirements.
The interested candidate must have to pass the 12th standard in order to get admission to the Bachelor of Homeopathy.
The interested candidate must have passed the intermediate form of any HEC-recognized institute like a college or university.
The interested candidate must have to get 50% marks in intermediate with major subjects (Biology, Physics, and Chemistry).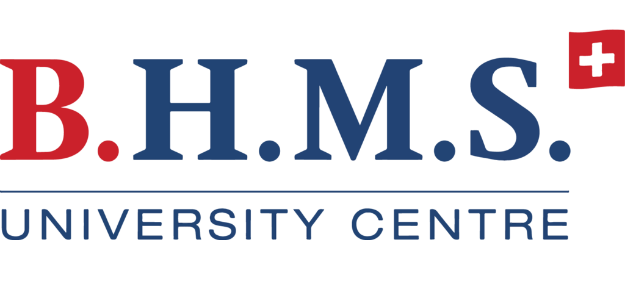 BHMS Salary in Pakistan
BHMS is one of the leading degrees in the field of medicine. A huge number of employment opportunities are available in both the public and private sectors. The salary of a BHMS degree holder may start from 35000 to 50000 plus. But it also may depend upon the institute or hospital you are applying for.
Herbal Pharmacies
Colleges or universities
Homeopathic Medical Stores
Private Clinics
Subjects of BHMS
Basically, the BHMS syllabus is comprised of core and elective subjects. Here below we are going to describe to you both core and elective subjects which you have to study in BHMS
Core Subjects in BHMS
Homeopathy Pharmacy
Anatomy
Physiology and Biochemistry
Pathology
Surgery
Forensic Medicine and Toxicology
Gynecology and Obstetrics
Community Medicine
Repertory
Elective Subjects
Pathology
Histology
Embryology
Biochemistry
Parasitology
Physiology
Organon of Medicine with Homeopathy Philosophy
Homeopathic Metria Medica
BHMS Laboratory Subjects
Whole Human Body Dissection
Demonstration of equipment and instruments and their uses
Analysis of proteins, carbohydrates, and lipids
Estimation of protein, glucose, and uric acid in the blood in terms of quantity.
Kidney functions tests
Liver Functions Tests
Stomach functions Test
Characteristics of Normal and Abnormal Urine
Careers
Those who have finished the Bachelor of Science in Homeopathic Medicine and Surgery (BHMS) program are qualified to perform medicine and can open their clinics. Homeopaths can work in both public and private healthcare situations as salespeople for medical products or as doctors.
Companies that make homeopathic medicines always look for skilled people to work for them. You can work in homeopathy education or attend college to learn about it. Most people are unhappy with the care they get from allopathy. This led to the creation of homeopathy a method of medicine that works with other treatments.
Because homeopathy has no bad side effects, many people go to doctors who practice it in hopes of getting better. Because of this, many homeopathic doctors who finish their studies and want to work on their own go out on their own.
Job opportunities
Homeopathy degree holder might start their careers as interns or young doctors in a hospital, clinic, or private practice. Working with experienced homeopaths teaches them how to diagnose and treat patients.
Homeopaths can choose to specialize in areas like pediatrics, gynecology, or even psychiatry after their studies. They could also focus on cancer or another disease that can kill.
Graduates can work in the pharmaceutical business making new medicines and homeopathic remedies.