Interview Questions And Answers In Pakistan For Freshers That Interviewer Consider While Hiring a Candidate is here.Always remember that two jobs interviews will never be conducted in the same manner. They always will be different but some main questions that every interviewer ask on which he decides to hire the candidate or not are somehow the same and their purpose too. To get ready for the interview includes preparing the portfolio and wardrobe, researching the company in advance, knowing what you expect to earn and the ways you can contribute to the company. We will discuss some crucial questions that are normally asked by all managers before hiring the candidate.
Interview Questions And Answers In Pakistan For Freshers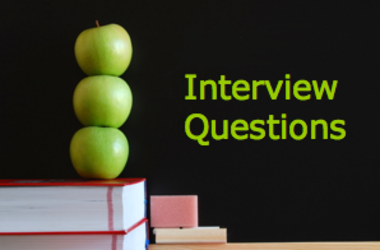 1.      Introduce yourself
This question is most frequently asked but the answer to this is very critical. This is the first question asked and the first 5 minutes are very sensitive because you have to take over your nervousness. The response should be focused and purposeful. Talk about the skills and abilities and interest that are related to the position you are interviewing for. Provide the basic information that includes where you grew up, your school, your initial work experience, additional education and special training, where you are now, and what you intend to do next
2.      Describe a major goal you've set for yourself recently
Give some example from your goals that are set and were achieved too. Be very specific and clear about them. These goals should be professional like improved time management skills, achieved new performance targets, or learned a new skill.
3.      Now that you've had a chance to learn more about us, what would you change about our company?
Answer this question very careful. The answer to the extremes will not be preferable like the answer to shake the place neither the answer "Nothing, everything looks great" will never be preferable. Find the middle ground for the answer and discuss one or two threatening issues to the company.
4.      What are the major reasons for your success?
This is not the time to become extremely egotistical and superior. The good answer to this may be you are referring to mentor or the people you have worked with.
5.      How do you spend your free time?
This question can be asked having several purposes. Try to spotlight some of the standard hobbies or activities that are actually yours. This may include engaging in like playing golf, tennis and cricket, boating, hunting, reading, music, opera, collecting, gardening, or cooking.
6.      What are some of your major weaknesses?
Neither to confess all your problems nor to confidently say you have no weaknesses is completely wrong. The best way to answer this question is to talk about personal weaknesses that are outside the job or a professional weakness and you have already improved upon.
7.      What you expect in regard of salary?
The answer to this question should not be very high expectations of salary or very low salary. The best answer to this is by doing a market survey for the salary of the position that what other competitors are paying for this position.
This is not and ideal Answer made by our team in response of Interview Questions And Answers In Pakistan For Freshers That Interviewer Consider While Hiring a Candidate, if you want to add something important in this, Comment here on this page below.