A cover letter is the type of document attached to your resume demonstrating your additional skills and experience regarding why you could be an ideal candidate for a specific post. Job seekers cover letter frequently sends CV or application for any job, employment position in any company. It adds some extra or additional content base document describes the detail information about the candidate who is going to appear for any job. How To Write Cover Letter For Job Application In Pakistan is listed. It is also asked a student in case of internship in which a cover letter describes the academic experience and extracurricular In order to write a cover letter firstly, you have to identify your reader, establish your objective, determine and manage your scope and close your letter with a signature. Here below we are going to guide you come important instructions and information regarding how to write a cover letter for job application in Pakistan. Also check Resume Cover Letter.
How To Write Cover Letter For Job Application In Pakistan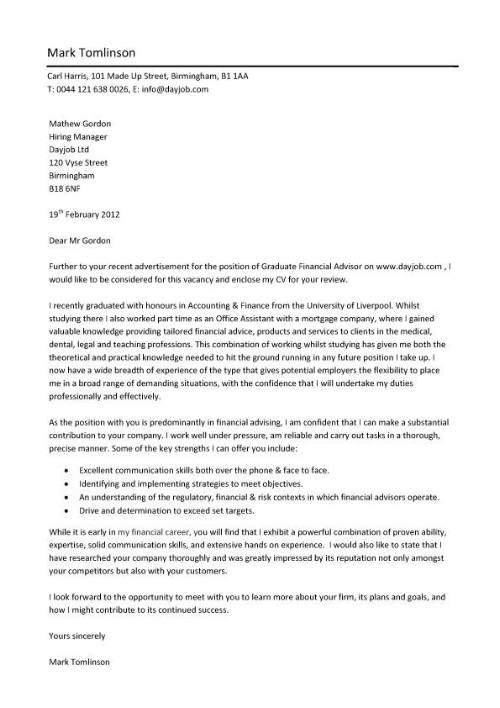 If you want to check How to write a cover letter for job application in Pakistan than check below. While writing a cover letter specific measure should be remembered in order to write in a formal way as standard business letter format such as
Header
Salutation
Introduction
Body
Closing
Signature
Header:
The header is considered the most important part of a cover letter. Your letter must start with a header which includes some personal information of the employer. The header includes personal contact information of the employer such as name, address, phone number and email. Header is the most important part while writing a cover latter in Pakistan for job application.
Salutation:
The salutation is the next step after the header. Salutation and greetings are the most important in the cover letter. You must start your letter with a specific salutation such as Respected Ma'am or Sir if you didn't know about whether the manager is a man or female so there is specific salutation such as sue "Dear Hiring Manager".
Introduction:
Before introducing yourself the first and foremost point is that explain the job, from where you have heard, what job or post you are applying for, explain briefly how your skills and experience is perfectly parallel to the job or company. While introduction your goal must be to attain the reader's attention. Your intro must include some praise sentence also to attract the reader. Must establish your objective in introduction head carefully!
Body:
In the body section of the cover letter, you have to describe briefly in one or two paragraphs how you are able and perfect for the respective job or post. The applicant must mention the specific qualifications and explain how you fulfill or prove your qualifications. One thing should be remembered, don't restate your resume's particulars but exhibits your qualities, skills, and qualification in a distinctive way. Must explain your previous job experience, manage and determine your scope which added plus points to your presentation!
Closing:
In the closing section, you have to restate your entire letter from top to end and prove logical how your skills and qualities prove to be useful. You closing section must be a description in two to three lines which provides the decisive information.
 Signature:
Use a complimentary close and your handwritten signature if you are sending the cover letter as email then you must type your name correctly and send to the respective person.
These are the compulsory parts that you must consider while writing cover latter in Pakistan. So check How To Write Cover Letter For Job Application In Pakistan procedure from here.