If you want to be the part of any of the engineering companies in Pakistan and you do not know that which one you should go for then in this post, we will be telling you about the list of engineering companies in Pakistan. You can have a look at the below details and then get to know about those top most and well known engineering companies in Pakistan: all individuals who have done their BSc engineering in civil, mechanical, electrical or chemical engineering can pursue their career with a well reputed and well maintained established company if and only he or she join that one which have maintained a well rank in the industry of engineering. Here is the list of Top leading Engineering Companies in Pakistan 2018.
Top Leading Engineering Companies In Pakistan 2018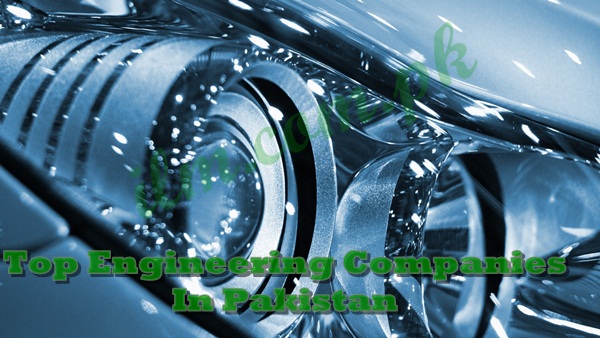 NESPAK:
The National Engineering Services Pakistan is a multinational and also globally competitive state-owned enterprise. It is the largest engineering consultant management organization so far in Asia and also in Africa, it has the international reputation and it is also funded by the government of Pakistan along with the help of international funding agencies, like it get funding from the International Bank for Reconstruction and Development (IBRD) and also from the Asian Development Bank (ADB), and also from the Islamic Development Bank (IDB).
DESCON:
It is based in Lahore; we have seen that DESCON Engineering was established in 1977. Initially it was the plant construction and also services company and then it developed itself into some multi-discipline engineering services and it has also the sub industries of fertilizers, chemicals and also of power, cement, it has also the sub units of textile and manufacturing and all of them are within Pakistan.
Zeeshan Engineering Private Limited:
It was founded in the year of 1981 by Syed Ateequddin Ahmad. It offers services in the fields of oil and gas and also in the projects of water management.
Pakistan Engineering Private Limited:
It has been in the sector since 1972 and it has been carrying on the projects like electric products, pump and turbines.
Siemens:
It is a German multinational conglomerate company. It has the branch in Pakistan too. It is headquartered in Berlin and also in Munich. We have seen that it is the largest engineering company so far in Europe and it has further divisions in the sectors like Energy, Healthcare, and also in the Infrastructure and Cities, It is the main maker of medical equipment and all of the medical health-care division, it employ 343,000 people worldwide and it has the global revenue of around €71.9 billion.
So, it is the list of best engineering companies in Pakistan, you will be lucky one if you will get a job in of the engineering companies in Pakistan.