Here are the list of Top Engineering Universities In Pakistan. Here is the brief list Of Engineering Universities which are at the Top Ranked by the Pakistan country Ranking which is given by the Higher Education Commission (HEC) Pakistan. Engineering Universities have a long history in Pakistan which starts from 1920 when there is no independence in Pakistan and Pakistan is a part of British India. But now Pakistan has a large number of engineering universities that are offering a range of engineering degrees. Every University try its best to be in among top universities of Pakistan and this ranking is Set by the Pakistan engineering Council as all the Engineering Universities in Pakistan have to be affiliation from the PEC otherwise that University is not eligible to issue an Engineering degree to the students. Rite now engineering professions are at the boom and have very bright scope in Pakistan as well as the whole world.
Top Engineering Universities In Pakistan
PIEAS Islamabad
NUST Rawalpindi
GIKI Swabi
UET Lahore
MUET Jamshoro
UET Taxila
NUCES Islamabad
COMSATS Islamabad
UET Peshawar
NED Karachi
Every Year thousands of students wants to get admission in the Top Engineering Colleges of Pakistan but this dream does not come to true of everyone due to limited seats in the Universities so those students who do not get admission in the Engineering Universities go for the private Universities or leave the profession and choose some other course. Well according to the ranking of this year these are the Top Engineering Universities in Pakistan which are listed down here on this page have a look.
Pec Recognized Engineering Universities list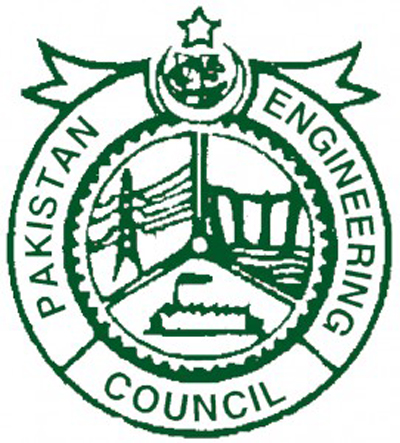 Pakistan Institute of Engg. and Applied Sciences, Islamabad
P.O. Nilore,Islamabad,Pakistan. Tel: +92-51-2207380
National University of Sciences & Technology Rawalpindi
H-12, Islamabad, Pakistan Tel: +92-51-90852001
Ghulam Ishaq Khan Institute of Engineering, Swabi
Topi, Swabi Khabar Pakhtoon Khwa, Pakistan Phone: (0)321 4600731
University of Engg. & Technology (UET), Lahore
Grand Trunk Rd, Lahore, Pakistan Phone: (0)42 99250201
Mehran University of Engg. & Technology (MUET), Jamshoro
Jamshore, Sindh, Pakistan-76062 Tel: +92 (22) 2772250-73
University of Engg. & Technology (UET), Taxila
Taxila, Punjab, Pakistan Tel: 051- 9314216-23
National University Of Computer & Emerging Sciences (NUCES), Islamabad
A.K. Brohi Road, H-11/4 Tel: 111 128 128 or (051) 831 4100-29 Fax: (051) 410 0619
COMSATS Institute of Information Technology, Islamabad
Park Road, Chak Shahzad, Islamabad Tel: +92-51-9247000-9247002 and 9049802
NWFP University of Engineering & Technology, Peshawar
Peshawar – NWFP – Pakistan Tel:  (+92-91)9216796-8
NED University of Engineering & Technology, Karachi
University Road, Karachi – 75270, Pakistan Telephone :     (92-21) 99261261-8
We hope that you like our effort of the gathering list of Top Engineering Universities In Pakistan as ilm.com.pk is claim to be the fastest growing educational website of the Pakistan so it is our duty to facilitate students while choosing their career so that is why this Top Engineering Universities In Pakistan is prepared so students do not face any hurdle while thinking of joining a University after the Intermediate.