NTS NAT Test Schedule 2016 and Test Dates are available here on this page so that you can have easy access. National Testing Service (NTS) starts its operations in year 2004 and in just these eight year it becomes the best testing service of Pakistan as well as the first public sector body that is independent in conducting all the exams. All the exams like Admission Exams in different Universities, Scholarship exams and recruitment in Pakistan are conduct by the National Testing Services in Pakistan.
For different admissions in Universities now HEC demands for the Result of NTS, GAT or GEE depending upon the class you want to take admission so here is the NTS NAT (National Aptitude Test) Schedule for all those who want to appear in that exam. Let me remind you one thing that NTS NAT Test score is valid for one year so you can apply in any university on the behalf of NTS score for just one year next year if you want to do so than you again have to appear in the NTS NAT exam.
NTS NAT Test Schedule 2016
If you want to register in the NTS NAT test then the procedure is not so much difficult as first of all you have to get registration form and bank deposit slip which you can also download from here
NTS NAT TESTATION FORM
Deposit Rs. 500/- to any of the MCB, UBL, HBL or ABL. After that attach 2 photographs and all the documents required for the registration and send it to the National Testing Service.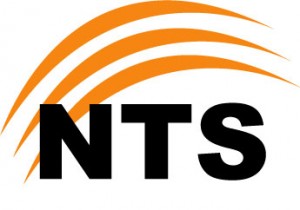 keep Visiting this page frequently to stay up to dated from every latest updates of National testing Service NAT Test Schedule 2016. National Aptitude Test is conducted every month in the supervision of NTS and you can use this NTS Score for the next whole one year. As NTS test score is valid for one year after that you have to reappear again.
Schedule 2016
Sr#
Test
Date
Advertisement
Dates
Last Date of Submission
of Registration Form
Roll No. Slip
Dispatch Date
Result Announcement
Date on NTS Website
Result Card
Dipatch Date
1
Sunday
10th January
2016
Sunday
13th December
2015
Wednesday
23rd December
2015
Thursday
31st December
2015
Saturday
16th January
2016
Wednesday
20th January
2016
2
Sunday
21st February
2016
Sunday
24th January
2016
Friday
5th February
2016
Thursday
11th February
2016
Saturday
27th February
2016
Wednesday
02nd March
2016
3
Sunday
20th March
2016
Sunday
21st February
2016
Friday
4th March
2016
Thursday
10th March
2016
Saturday
26th March
2016
Wednesday
30th March
2016
4
Sunday
17th April
2016
Sunday
20th March
2016
Friday
1st April
2016
Thursday
7th April
2016
Saturday
23rd April
2016
Wednesday
27th April
2016
5
Sunday
22nd May
2016
Sunday
24th April
2016
Friday
6th May
2016
Thursday
12th May
2016
Saturday
28th May
2016
Wednesday
1st June
2016
6
Sunday
19th June
2016
Sunday
22nd May
2016
Friday
3rd June
2016
Thursday
9th June
2016
Saturday
25th June
2016
Wednesday
29th June
2016
7
Sunday
24th July
2016
Sunday
26th June
2016
Friday
8th July
2016
Thursday
14th July
2016
Saturday
30th July
2016
Wednesday
3rd August
2016
8
Sunday
21st August
2016
Sunday
24th July
2016
Friday
5th August
2016
Thursday
11th August
2016
Saturday
27th August
2016
Wednesday
31st August
2016
9
Sunday
25th September
2016
Sunday
21st August
2016
Friday
2nd September
2016
Thursday
8th September
2016
Saturday
1st October
2016
Wednesday
5th October
2016
10
Sunday
23rd October
2016
Sunday
25th September
2016
Friday
7th October
2016
Thursday
13th October
2016
Saturday
29th October
2016
Wednesday
2nd November
2016
11
Sunday
20th November
2016
Sunday
23rd October
2016
Friday
4th November
2016
Thursday
10th November
2016
Saturday
26th November
2016
Wednesday
30th November
2016
12
Sunday
18th December
2016
Sunday
20th November
2016
Friday
2nd December
2016
Thursday
8th December
2016
Saturday
24th December
2016
Wednesday
28th December
2016