If you are looking for that what are the Visa Requirement and Documents for a Pakistani Students for Australian then you are at the right place as this is discussed here in detail. Australia is one of those countries which have the best educational setup with high quality and standards of education and that are why people all over the globe apply for the student visa for Australia including the students from Pakistan. The applying of the student visa has its own liabilities and requirements which should be met by the candidate who is applying for the visa.
Australian Student Visa applications are being processed and entertained in the Australian High Commission in Islamabad, Pakistan. The student who is willing to opt for the Australian student visa should initially apply for the PVS form which is known as the pre-visa approval form, which should be should be filled and should be submitted at least two months prior to the course start date. The process of submitting the required documents should be done through any international courier service which should be actively working in Australia so that your personal and highly confidential information and documents should be mailed to the embassy with ease and without any problems and inconvenience.
Pakistani Student Visa Requirements and Documents for Australia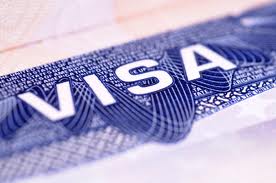 The following are the required documents that should be submitted along with the Visa application for acquiring the student visa for Australia:
Additional Information Sheet
Visa Application fee payable by Bank Draft favoring "Australian High Commission, Islamabad".
Letter of offer from the institution.
All the Passports.
Four recent passport size photographs with blue background.
Statement of Purpose.
Supplementary Questionnaire.
"Details of Relatives" form.
Guardianship form, if the student is under 18 years of age.
IELTS Score.
All Mark sheets, Certificates, Degrees and Diplomas.
Reference letter from current employer and previous employer, if employed.
Affidavit of support from sponsor.
Bank statement / Bank Passbook for the last 6 months and current balance certificate.
Income tax returns of the sponsor for the last 3 years.
Property Documents along with Valuation Report.
Details of acceptable funds in the form of a table / matrix.
Chartered Accountant's statement.
Evidence of relationship with the sponsor.
Bank loan Sanction Letter (if applicable).
Other Liquid Assets like Fixed Deposits, etc.
The above mentioned and enlisted documents should be sent to the Australian high commission in Islamabad or in several cases are being sent to Australia for further processing and recognition, as if the visa is being granted then the further defined processes are being conducted and if the visa application is being rejected then the submitted documents are being returned to the respective applicant.