Here we will discuss UK Spouse Visa Requirements From Pakistan And Process Time. If any husband or wife already lives in UK on the valid and official long term visa then person is eligible for applying the marriage visa by making an application inside the UK. Those husbands who are married and lives in UK and they want to apply for UK spouse visa they should read out this informative article. We would like to mention that this informative article will be discussed important requirements of UK spouse visa and its process time.
UK Spouse Visa Requirements From Pakistan And Process Time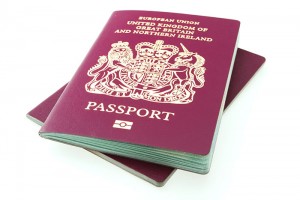 UK spouse visa application processing time may vary from location to location. In general, we would like to mention that the waiting time for the British Embassy in order to process the UK spouse visa can normally range from few days to several months. Many factors plays a very important role for making the process easier such as person should submit complete visa application form, providing the complete supporting documents, person should provide his background check etc. Afterwards, adjudicating entry clearance officer will check the paper application in order to determine whether the particular applicant meets the basic and important requirements or not.
Bona Fide Marriage:
The most important and significant qualifying criteria or condition for making the UK spouse visa successful is that couple should provide authentic and valid documentary evidence in order to show that they have been in an original and committed relationship. It is important that all visa applicants should convince the UK border agency. Moreover, the examiner will also conduct interview husband and wife separately in order to make sure whether they give the same answers of the same questions or not. If there is any type of conflicts between the answers then the examiner will not give a second chance to the couple for further clarification.
Consular Interview:
We would lie to mention that consular interview is considered to be most important and significant part of UK spouse visa application process. According to survey that many UK spouse visa applications gets fail at this important stage because the applicants completely underestimate the importance of this interview. It is important that husband and wife should appear for face to face interview if the adjudicator is nor completely satisfied on the documentary proof. Couples should know that straightforward settlement visa applications normally handled with the time period of 15 to 20 minutes. Mostly the time period of the interviews of complex and difficult UK spouse visa applications from 30 to 60 minutes.
On the whole after discussing the above mentioned UK Spouse Visa Requirements From Pakistan And Process Time it is easy to conclude that if any person wants to collect information about the UK spouse visa then he should read out the above mentioned requirements and other details. It is very important and significant that couples should be prepare completely for the initial UK spouse visa interview.