Khyber Medical College Peshawar Admission 2018 MBBS, BDS Form in the programs of MBBS, BDS for both the male and female candidates.  The KMC is looking forward toward those candidates who are well mannered and brilliant and want to be a doctor in their future. So if you are among those candidates this is the time when you can get admission in this reputed university to achieve your aim. This page bring updates about this admission according to the KMC officials as the admissions are open for all those candidates who have qualify the last year Intermediate examinations in pre-Medical group F. Sc ( Pre-Medical) from any institute recognized by Board of Inter Mediate and Secondary education (BISE). So to get admission in KMC you have to clear the process of getting admission. Prospectus along with admission forms are available from the admission office you just have to buy this, fill in the forms completely and resubmit it to the same office in respect of getting admission. Other information about admission are widely discussed bellow in this page like availability of admission forms, Eligibility Criteria, Entry test and Interview, Let's have look down for Abbottabad International Medical College Admission 2018
Khyber Medical College Peshawar Admission 2018 MBBS, BDS Form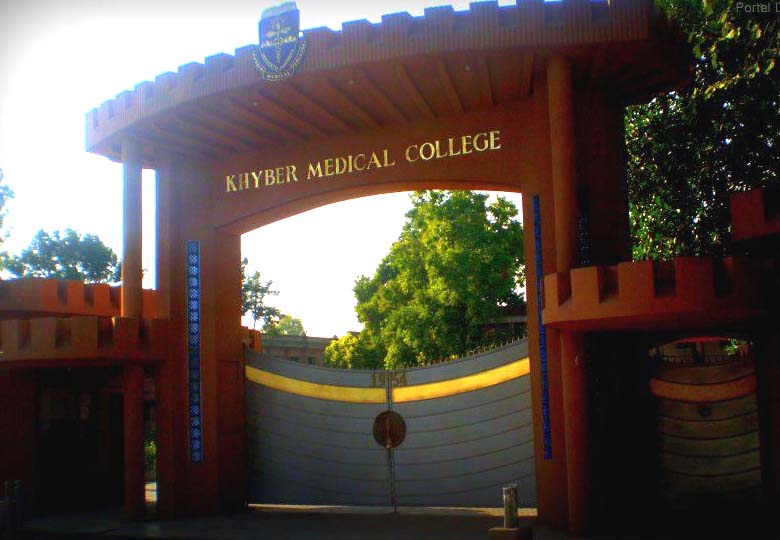 Admission form
For the purpose of getting Khyber Medical College Peshawar Admission 2018 MBBS, BDS Form The prospectus along with the admission forms are available from the main office of KMC Medical department by paying the Rs. 2000/- in Cash. You can buy the admission form this time by physically go to the college admission office because yet the admission forms are not online available by the officials or you also can buy the admission forms from the following branches of National Bank of Pakistan
University Campus, Saddar road & G.T Road Branches in Peshawar.
Main branch of Abbottabad.
Main branch of D.I khan.
Main branch of Saidu Sharif, Swat.
Main branch Mardan.
Main branch Bannu.
So after buy the admission form read it carefully and fills it dully and resubmits it to the admission office before the last date. So you can entertain for the admission process.
Eligibility Criteria
Following candidates are eligible for admission that lies in the following points.
Candidates who have pass the Intermediate examination in Medical Science subjects F. Sc(Pre-Medical) from BISE.
Candidates who have secure minimum 60% marks in their F. Sc (pre-Medical)
Candidates who have appear in the entrance test held in 2018.
Candidates having Domicile of Khyber Pakhtunkhwa( KPK) / FATA / GilgitBaltistan ( Northern Area)/AJK
Deadline Schedules
The following given Schedule is according to officials which they usually restrict every year for all medical Candidates.
Activity
Last date
Availability of Prospectus
August, 2018
Last date of Submission of Admission Form
September, 2018

Medical Examination of disable candidates
Test of Hafiz-e-Quran

September, 2018
Receipts of appeals by disqualified Disabled/ Hafiz-Quran candidates
September, 2018
Display of Merit List
 October, 2018

Display of final Merit list
 October, 2018

Entry test/ Merit List
Entry test which will held by Education testing and Evaluation Agency (ETEA). ETEA is an official Authority Agency who takes test from Medical Candidates. So the Entry test taken by ETEA is essential for taking admission in KMC and the ETEA will purify those candidates either they are able for admission or not. Name of selected candidates will be display in the merit list in October, 2018.