Government College University Faisalabad offers admissions of graduate, Masters and diploma courses for Fall Semester 2012. So all candidates which are free from Intermediate or equivalent qualification and gained 45% marks from any board of Punjab Pakistan are eligible for admission. Candidates of 'A Level are also eligible for admission but they should have to submit IBCC Certificate with admission form.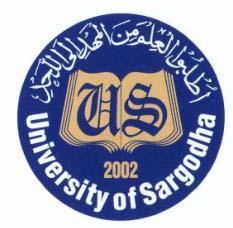 Last Date of Admission:
University is offering admission in B.Ed, B.Ed Special Education (1 Year) M.Ed and M.Ed Special Education (1 Year) M.Com (2 Year) MA English (2 Year) and the eligible candidates are BA/BSc/B.Com or equivalent examination passed. 'No Objection Certificate' (NOC) is necessary for admission, this requirement is for those candidates who have passed B.A. /B.Sc. / B.Com. or equivalent examination from institutions out of Faisalabad, last date to submit admission forms is Sep 28, 2012.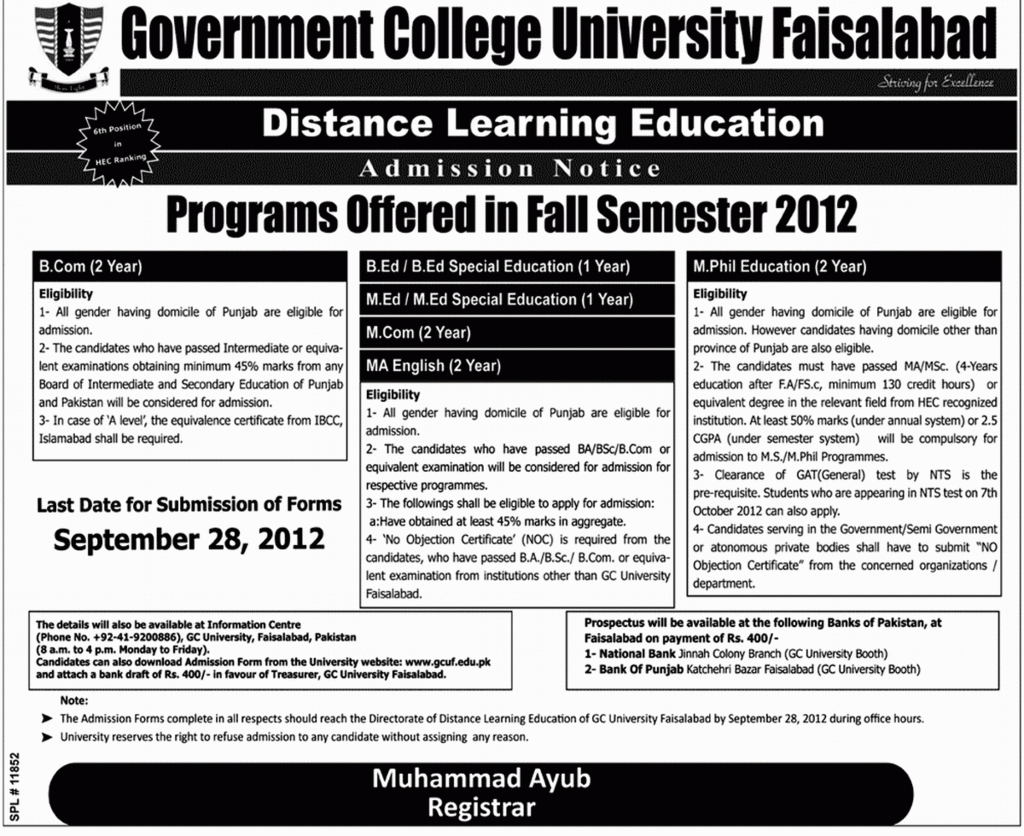 The candidates who desirous to take admission in M.S./M.Phil Programs must have passed MA/MSc or (4-Years education after F.A/FS.c, with minimum 130 credit hours) or corresponding degree in the related field from HEC recognized institution. And the minimum percentage required is 50% marks in case of Annual study and 2.5 CGPA in semester system. They also required GAT (General) test by NTS is the requirement. So students who are appear in NTS test of October 7, 2012 can also apply.
Candidates of the Government/Semi Government or autonomous private institutes have to submit "NO Objection Certificate" from the concerned organizations / department and all the details are available at Information Centre (Phone No. +92-41-9200886), GC University, Faisalabad, Pakistan (8 am. to 4 pm from Monday to Friday).
So desirous candidates can download Admission Forms from the www.gcuf.edu.pk and do attach a bank draft of Rs. 400/- in favor of Treasurer, GC University Faisalabad. Other than this you can get the prospectus from the mention Banks of Pakistan, at Faisalabad by paying Rs. 400.
Make sure Admission Forms should be complete in all respects and then submit the Directorate of Distance Learning Education of GC University Faisalabad by September 28, 2012 during office hours.
For more information just stay in touch with ilm.com.pk because we are here to give you proper guidelines and information related to not only related to education but also career counseling as well…