The Association of Chartered Certified Accountants or ACCA is an international accountancy course consisting of 13 exams, three years of practical experience, and an ethics and professional skill module. It is the best course for those who want to become professional accountants in Pakistan because it is the fastest-growing gateway to the accountancy profession. ACCA In Pakistan, Scope, Salary, Jobs, Subjects, Duration, Requirements, and other details are given. ACCA Scope in Pakistan is very broad as a person can find accountant jobs in different private and government firms. Students who are interested in the accounting field must consider this degree program because it is one of the best degrees for accountancy in Pakistan. Before taking admission to the Association of Chartered Certified Accountants, must check the requirements in Pakistan and Subjects in Pakistan. Here on this website, we are also providing Starting Salary in Pakistan so that you can assume its worth. In this article, you will also learn about the ACCA jobs in Pakistan too.
ACCA In Pakistan
At this time the ACCA Scope in Pakistan going to rise day by day and now people asking about ACCA Scope, Salary, Jobs, Subjects, Duration, and Requirements. So, all information regarding the Association of Chartered Certified Accountants in Pakistan is given for user knowledge because a majority of people who are interested are unaware of them.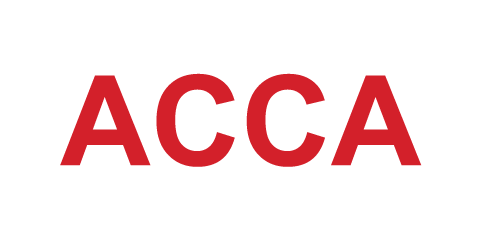 ACCA Subjects in Pakistan:
These are the core subjects of ACCA in Pakistan which are being taught by various accountancy academies in Pakistan.
Accountant In Business
Management Accounting
Financial Accounting
Corporate and Business Law
Performance Management
Taxation
Financial Reporting
Audit and Assurance
Financial Management
Professional Accountant
Corporate Reporting
Advanced Financial Management
Advanced Performance Management
Business Analysis
Advanced Taxation
Advanced Audit and Assurance
ACCA Requirements in Pakistan:
ACCA offers various entry routes, depending on your age and previous academic qualifications. This is the ACCA Eligibility Criteria in Pakistan.
 A person can take Admission after 2 passes at GCE A' Levels and 3 passes at GCSE/GCE O Level in 5 separate subjects, including English and Mathematics
American Higher School Certificate is also acceptable if a candidate has at least 50% marks
Students can also apply after graduation like after B.Com, BA, or BSc from a recognized University
Asides from this students can also join ACCA in Pakistan if they have Diploma in Accounting and Business through the Foundations in Accountancy route.
ACCA Jobs in Pakistan:
A person can find various jobs after completing ACCA in Pakistan. The best jobs after completing ACCA are as follows.
Finance Managers
Financial Controllers
Chief Internal Auditor
Financial Advisers
Financial Directors
Cost Controller
Chief Accountant
Professor/ Teacher
ACCA Duration in Pakistan:
ACCA Duration in Pakistan depends upon the ability and performance of the students. The minimum duration for the ACCA program in Pakistan is 2 years and the maximum duration may depend on the student's performance.
ACCA Scope in Pakistan:
ACCA's can find jobs easily but they have to approach some good organizations. This degree can provide you with a platform and the rest of your career depends upon your hard work.
ACCA Salary in Pakistan:
ACCA degree holder usually has good salary package than other professional degrees. The starting salary of ACCA in Pakistan is around 80,000 to 10,0000. This is the estimated salary and salary depends upon the ability of the person and the condition and caliber of a company.
Now, we have discussed the ACCA in Pakistan with complete details about Salary, Jobs, Courses, Scope, Requirements, and some others. Further, we have listed above all institutes that right now offer admission in ACCA programs, and students can open and read the further detail and requirements.