Now everyone wants to get a good salary package in the accounting field and then must do the CA. So, some of the candidates who are going to start graduate-level education now are seeking the Scope of CA in Pakistan. CA is considered the most significant qualification when it comes to accounts and finance, and in that perspective, there is no other qualification that can match the competence level of this particular program. When it comes to Pakistan it is being observed that the companies are keen to hire CA-qualified people for their accounts and finance department and are not taking other candidates in the comparison with the CA. So it is obvious that it is one of the highest-paid and most desirable professional qualifications in Pakistan. Before applying to another program for accountancy firslty must read the Scope of CA In Pakistan.
Scope of CA In Pakistan
CA stands for chartered accountancy and is a professional renowned education known across the world, as well as some people, know the CA but unfortunately, detailed info about the Scope of CA In Pakistanyet does not exist. Chartered accountancy provided chances to work in various fields such as secretarial practices, taxation, economics, auditing, accounting general management, and finance. The first institute of chartered accountancy with the prime objective of regulating the profession of accounting in Pakistan was established on the 1st of July in 1961 as an institute of chartered accountant of Pakistan (ICAP). Chartered accountancy provides its experts with business acumen, analytical skills, technical knowledge, and ethical standards. There is a good job package for chartered accountant professionals in Pakistan. The chartered accountant professionals are appointed as Head of Internal Audit, company secretary, and Chief Financial Officer after completion of the CA degree. Globally, in more than forty countries twenty-five percent of chartered accountant professionals are working in respectable positions. So, if you have decided and set your aim and will do a CA degree then must check the Scope of CA In Pakistan along with the criteria.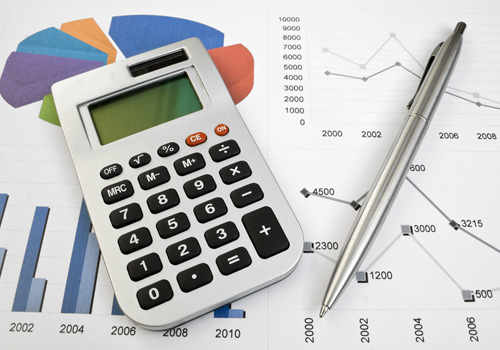 Scope of CA In Pakistan
In times of recession and high unemployment where companies are being shut down due to the power and energy crisis in Pakistan still, it's hard to find a CA being unemployed this is the really Scope of CA In Pakistan as even the engineers and doctors are being threatened to lose their jobs but both the CA assures high paid jobs in all the economic conditions of the state. The CA graduates are being hired on high payment and lavish salaries by organizations including all sectors for example; textile, Further, info about the Scope of CA In Pakistan is going mentioned below.
Eligibility Criteria
Many students are interested to know, whether they are eligible for the CA degree program. Here I will provide you with details about the eligibility criteria for chartered accountancy. The institute of chartered accountancy of Pakistan provides two ways of entry into a chartered accountancy degree.  The CA program includes 2 routes of the scheme.
           Full-time scheme

Candidates must have at least 50% of marks in 12 years of Education (Intermediate)
A-Level candidates must have a minimum grade of E or three passes in subjects

          Trainee Scheme

Candidates must have at least 45% of marks in any discipline in 14 years of Education (bachelor's)

In any discipline, candidates must have a master's degree

Candidates must have to appear in the quality assessment test( QAT) of the CA program

Candidates from the above categories will be exempt from the QAT of the CA program.
Age limit for CA program
There are no age restrictions for students who want to fulfill their desire for a career in chartered accountancy in Pakistan.
 Quality Assessment Test
To pursue a career in the CA program, students must appear in a quality assessment test.
The test includes three subject's analytical reasoning, English, and mathematics.
It is a computer-based test and students can attempt three times quality assessment test
3rd party authorized by the institute conducted the QAT test for entry into the CA program
Time duration for the CA program
The CA program consists of 21 papers divided into four stages. Almost 6 years is the time duration for those students who take admitted to the CA program after intermediate. The time duration is 4 years for those students who take admitted to a CA program after graduate studies or a BBA program.
Subjects for the CA program
The chartered accountancy program is completed in 4 stages. Each stage consists of no. of subjects respectively.
Stages
 No. of Subjects

AFC (Assessment of fundamental competencies) consists of 4 subject

Business Communication
Functional English
Introduction To Informational Technology
Quantitative Method

Certificate in Accounting and Finance consists of 8 subjects.

Introduction To Accounting
Business Law
Introduction To Economics And Finance
Business Management And Behavioral Studies
Financial Accounting And Reporting (I-II)
Principles Of Taxation
Cost And Management Accounting
Audit And Assurance

Certified Finance and accounting professional consists of 6 subjects

Business Management And Strategies
Corporate Law
Advance Accounting And Financial Reporting
Business Finance Decisions
Advance Taxation
Audit Assurance And Related Services

Multi-subject Assessment consists of 2 subjects

Audit Professional Competence
Financial Reporting Professional Competence
Complete details discussion about the Scope of CA in Pakistan mentioned as well before starting this course must read the complete details that are written above. On the other hand, limited institutes are offering CA programs to students. For the knowledge of the applicants, the criteria of the selection and salary package, and job description are mentioned. One most important chated accountants require in every firm that is working on a broad level.