Master of Education or M.Ed in Pakistan is a 16 years degree program in education. This degree program is for those who want to join the teaching field by enhancing their skills and developing their knowledge and learning different teaching techniques related to class management and knowledge delivery. By pursuing a MED degree, a person can develop skills like understanding issues related to education and developing in-depth knowledge of the relevant subject. It is a two-year degree program offered by different universities and colleges. A student can choose major subjects like curriculum, counseling, school psychology, administration, or instruction during this course.  Students must check M.ED in Pakistan detail like M.ED Subjects in Pakistan, M.Ed courses, and jobs opportunity after completing this degree. M.Ed scope in Pakistan is broader because the teaching field is not less than any other field. In this article, you will learn about M.Ed in Pakistan.
M.Ed In Pakistan
Students are unaware of the Master in Education. Read the complete details about M.Ed like eligibility criteria, career, job opportunities, subjects, and salaries. Before admission into another program must read the importance of an M.Ed.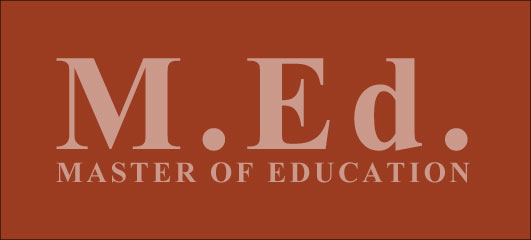 M.Ed Subjects in Pakistan Lists:
M.Ed Subjects can depend on the subject stream chosen in B.Ed.These are the M.Ed Subjects in Pakistan list that a student has to study during two years M.Ed program in Pakistan.
Foundation of Education
Leadership and Management in Schools
Curriculum and instructions
Assessment and evaluation
Research in Education
Instructional Technology and Computer Applications in Education
Education Psychology
M.Ed Specialization Subjects:
Educational Technology.
Educational Management.
Women Studies.
Language Education.
Teacher Education.
Guidance and counseling.
Special Education.
Environment Education.
Rural Education.
M.Ed Jobs In Pakistan:
After pursuing an M.Ed degree program in Pakistan a person may find the following jobs. These are the M.Ed Jobs in Pakistan or M.ed jobs options in Pakistan.
School Teacher
Private tutor
Home tutor
Education Counsellor
Education Consultant
Online Tutor
Vice Principle
Principle
Psychologist
Coach
Also Check:
B.Ed In Pakistan BBA in Pakistan ACCA In Pakistan
M.Ed Career in Pakistan:
M.Ed Career in Pakistan is broader. A person can choose his career after pursuing this degree in the following fields.
Teaching field
Schooling
tutorship
educational consultant
education department
coaching centers
M.Ed Eligibility Criteria in Pakistan:
To take admission to an M.Ed in Pakistan, the candidate must have to meet the following requirements.
A minimum B.Ed from any recognized institute is compulsory to pass for the students in order to take admission to an M.Ed.
A minimum of 50% marks is compulsory to have for admission (Universities have different minimum educational requirements).
Admission will be on a merit basis and for admission, an Entrance exam may be required from students.
M.Ed Courses detail in Pakistan is given here. A person can pursue Master of education degree program in general, science, elementary, secondary, or higher secondary. This course is for two years and consists of two or four semesters. A person who has done B.Ed can pursue this degree to get more detailed information in this field. Before taking admission must check M.Ed Eligibility in Pakistan.