BBA admission requirements and eligibility criteria in Pakistan are described widely for all those candidates who want to join the Banking field or some other accounting-related fields. A Bachelor of Business Administration is a chief bachelor's degree for Business administration. BBA is more worth a full undergraduate program as compared to other business-related programs like B. Com. There is a wide range of possible jobs in Pakistan for those who have the degree of BBA HONS from any Higher Educational Council HEC University. In Pakistan the scope of BBA is very high that's why almost University in Pakistan has maintained a separate department for this course as the Business administration department or Commerce Department. The demand for BBA is increasing rapidly because every business-related activity is concerned with BBA from any of its edges. As in banking fields, every transaction is revolving around the techniques of accountancy and those rules which are making more profit by using these techniques. Besides the banking field, the BBA also help full to promote other business even in any field. Bachelor in Business Administration BBA and Masters in Business Administration MBA are two main degrees in the business administration field by which anyone can become an expert to deal with business activities so that their business or if they are doing some job they can promote it in a successive way.
BBA Admission Requirements
For BBA every university has decided the criteria of admission as well as people who are interested to take admission now are seeking the BBA admission requirements. Furthermore, all details which are necessary to know for every candidate are mentioned below.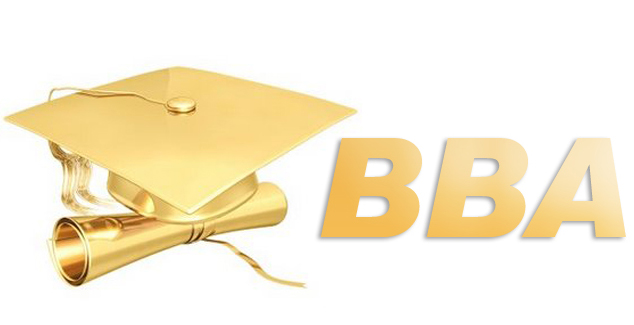 BBA Requirements and Eligibility Criteria in Pakistan
So, If you want to do Bachelor in Business Administration ten you have to qualify for your intermediate level education with Commerce and Business subjects I. Com or equivalent to Intermediate. After this when you have done your Intermediate then you have to complete the following requirements so you can get admission to any University.
Intermediate with a minimum of 60% or sometimes with 55% marks from any HHSC-affiliated organization regularly or privately.
Candidates have to qualify for the essential pre-admission test
Candidates have to attach all their previous academic certificates like Metric certificates and intermediate certificates.
 BBA Jobs in Pakistan  
Those candidates who qualify for the Undergraduate degree program with BBA have various Job Opportunities.
Bank Officer
Business Development Manager
Job Analyst
Sales Manager
Account Executive
Purchasing agent
Credit Analyst
Public Administrator
Financial Agent
Business Risk Management
Due to a lack of knowledge, young students do not know about BBA Admission Requirements and Eligibility Criteria In Pakistan. For the facilitation of the students, all details that are fining regarding BBA are mentioned.