If you are looking for the BSEK Karachi Board SSC 9th Class Date Sheet 2022, then you're on the right page. Here, you can check the exam schedule for class 9th. As the exams are going to start in March. Karachi board is considered to be the biggest board in the province of Sindh as this city is the most developed city of Pakistan in every sense so the awareness of education is also high there so this has become a basic need of every student there to get at least intermediate level education. The board started its operation of providing education in the year 1974, this body is not only working as an examining body of the province of Sindh but is also responsible for maintaining and regulating the standards, the quality of education, and all other activities related to the education. Down on this page, you will be able to get the complete schedule of the exams.
9th General Group Date Sheet
Date
Subject
18-05-2022

Urdu Normal Course
Sindhi Normal (C)
Geography of Pakistan Paper-1 (For Foreigner Only)
English Literature (C) in Lieu of Urdu ( C ) For foreigner-only

20-05-2022

Civics (Elective)-1
Physiology and Hygiene -1
History of Indo-Pakistan
Food and Nutrition (Theory) -1 ( For girls only)
Computer Studies (Elective)-1 (Theory)

23-05-2022
English ( Compulsory) Paper-1
25-05-2022
General Science
27-05-2022

Islamiat
Ethics for Non-Muslims in Lieu of Ialamiat

30-05-2022

Commercial Geography
Geography
Clothing and Textile

01-06-2022
Mathematics
03-06-2022

Islamic Studies
Islamic History

06-06-2022

Economics
Management for better homes (For girls only)

08-06-2022

Braille
Arabic
Persian
Household Accounts

10-06-2022

Urdu Literature
Sindhi Literature
English Literature
Art and Model Drawing

13-06-2022

The geometrical and technical drawing
Child development and family living
Art and model drawing
9th Science Group
Date
Subjects
17-05-2022
Computer Studies
19-05-2022
Biology
21-05-2022
Chemistry
24-05-2022
Physics
26-05-2022
Mathematics
28-05-2022

Urdu Normal Course
Sindh Normal
Geography of Pakistan paper (For foreigners only)
English literature ( C) in Lieu of Urdu ( for foreigners only)

31-05-2022

Islamiat
Ethics for non-muslin in LIEU of Islamiat

02-06-2022
English (Compulsory) Paper -1
BSEK Karachi Board SSC 9th Class Date Sheet 2022
Note: BSEK Karachi Board 9th class date sheet 2022 | Karachi board SSC Part 1 date sheet 2022 is under processing when they will announce the BSEK Matric part 1 date sheet 2022 then we will share it on this page and people would download it from this page.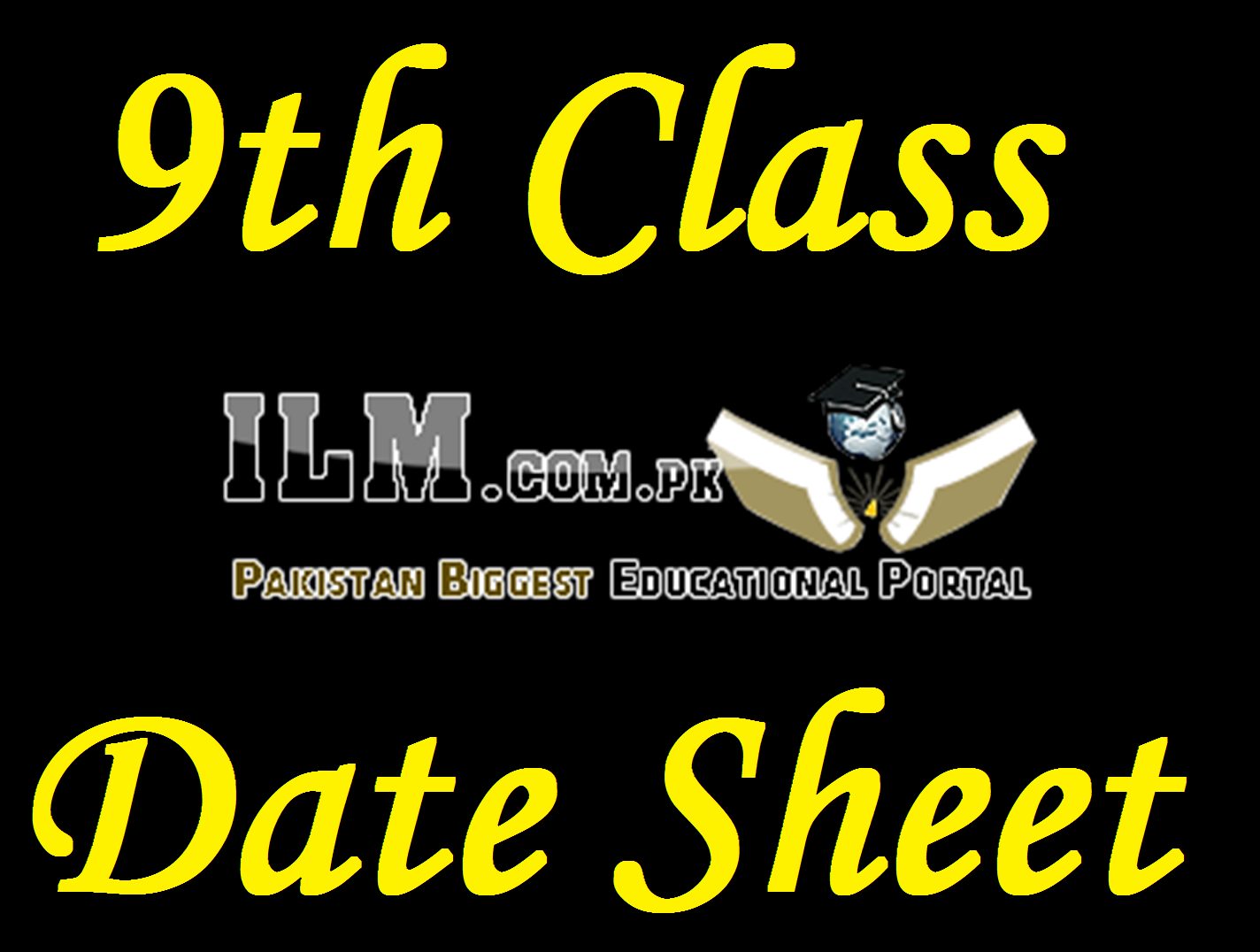 Karachi Board SSC Part 1 Date Sheet 2022
Exam Start From 8th July 2022
Now, this is the time for all those students who are waiting for the Date Sheet of the Science Group and enrolled under the supervision of the Karachi board that they have to wait for just a little time. It will be available here as the officials will upload it. Students have to just focus on their studies because these days are much important for their future.
But one thing is for sure students just have a few days remaining at the start of the annual examination. So students have a complete month for the preparations. There is no need to search for the BSEK Karachi Board SSC Class Date Sheet 2022 here and there as this is just a waste of time just visit this page from time to time as this page will be updated as the board will announce any news. So visit this page frequently so that you are well awarded from every latest update regarding the date sheet and many other updates that will be useful for you in every aspect.