You can read about the history of the 19 Ramzan Shab E Zarbat Attack on Imam Ali from this page. Furthermore, Every Muslim spend their life at the mercy of Allah during Ramazan because they believe Allah forgives them if they worship by heart. As you know fasting is the 5th pillar of Islam and Allah also describes in Quran that fasting is a must for every Muslim who is healthy, young, and mature. Besides this the persons who have a disease and do not bear thirsty or hunger for the full day, Allah gave him a chance to continuing fasting after recovering their disease. So our Islam is so simple and easy to manage in our daily life and activities. Have a look down and read the 19 Ramzan Shab E Zarbat Attack on Imam Ali.
19 Ramzan Shab E Zarbat Attack on Imam Ali
Hazrat Ali Death Story in Urdu is going to listed on this page. Here we tell the detailed history of the 19 Ramzan Shab E Zarbat attack on Imam Ali who is the 4rth Caliph of Islam and the loveable companion of  Hazrat Muhammad (PBUH).19th Raman ul Mubarak when he got out of his house because he used to wake people up for Salah (namaz). When he entered the door of the mosque in Kufa there, Khariji Abdul Rehman ibn Muljim was hiding and he assaulted him directly with his sword.
The sword wounded his forehead and Imam Ali's beard filled with blood. At that time Hazrat Zainab (R) came crying and said O leaders of the believers and the wretched Khariji replies that I have not killed the leaders of the believers, I killed Ali. After this incident, she consoling her father about the condition of Hazrat Ali (R) then he uttered again console his father as much as you can, he won,t be spared because I have poisoned this sword for a month and one assault with this will poison the whole body.
May I be sacrificed for the morality of the family of the Prophet, when people caught Khariji Abdul Rehman ibn Muslim? After this Hazrat Ali said to show him good hospitality he is a guest, respects him, and gives him warm bedding. If I remain alive and I take the decision myself whether to let him go or forgive or kill him. But if I embrace martyrdom then after me you have permission if you like, forgive him.
If you forgive him that's best and if you killed him then do not cut any part of his body. Kill him the way he killed me he stabbed me on the head, you also stab him and let him die. According to the history he was wounded on his head on the 17th of Ramazan, Friday morning, and after two days Saturday and Sunday due to the deep wound he could not bear it and embrace martyrdom on Sunday night.
Then on Monday, he was buried in the house of Amir ul Momineen and his funeral prayer was led by Imam Hassan(R).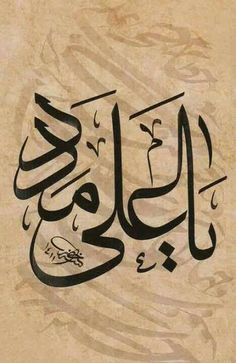 Q. No.1: Hazrat Ali Death Date?
Ans: 26 January 661
Q. No.1: Who Killed the Caliph Ali ibn Abi Talib?
Ans: Khariji Abdul Rehman ibn Muljim
Ramazan is a good opportunity to make them closer regarding Allah and we believe Allah hears our prayers more instead of other days. There are many incidents that appear in Ramadan especially the revealed of the Quran, the battle of Badr was won, Hazrat Khadija passed away this month, Hazrat Ali was killed by the Khawarij, Taif accepted Hazrat Muhammad with Islam. 19 Ramzan Shab E Zarbat Attack on Imam Ali is clearly described for the knowledge of the people who are looking the history about this incidient.