Every single Muslim will fully be aware of the importance and value of Shab e Barat and today here we will discuss the Shab e Barat Date 2020 in Pakistan! This is the day when the Muslims worship their Allah Almighty and hence in return they do get the reward for their worship as in the exchange for the efforts. Shab e Barat is simply known as one such occasion when the hearts are softened and a Muslim gets themselves to be inclined to Allah Almighty obedience.
When is Shab e Barat 2020 in Pakistan?
This year, the Islamic Month Shaban is expected to start from 25th March 2020. So, according to the expected date, Shab e Barat is expectedly at midnight on 8th and 9th April 2020.
Shab e Barat Date 2020 in Pakistan
Shab e Barat Date 2020 in Pakistan is expected to be the Night Between 8th April and 9th April, 2020

What is Shab e Barat All About?
In real terms, Shab e Barat is all about the night of salvation and the night of freedom from the fire of hell. It mainly occurs to take place in the Mid-Shaban that is in between the 14th and 15th day of Shaban. This night is also known by the name of Shab-e-Barat or Laylat-ul-Baraa or also by the name of Laylatun Nisf min Shaban in Arabic. The blessed night starts at sunset on the 14th and ends at dawn on the 15th. The Muslims do spend the whole night by waking up and worshiping the half of the night in the name of Allah Almighty. This is one such occasion that should not be neglected at all. It is being said that at the time of this night, the messenger of Allah to determine the destiny of all people including the one whether they are alive or about to die in the coming year.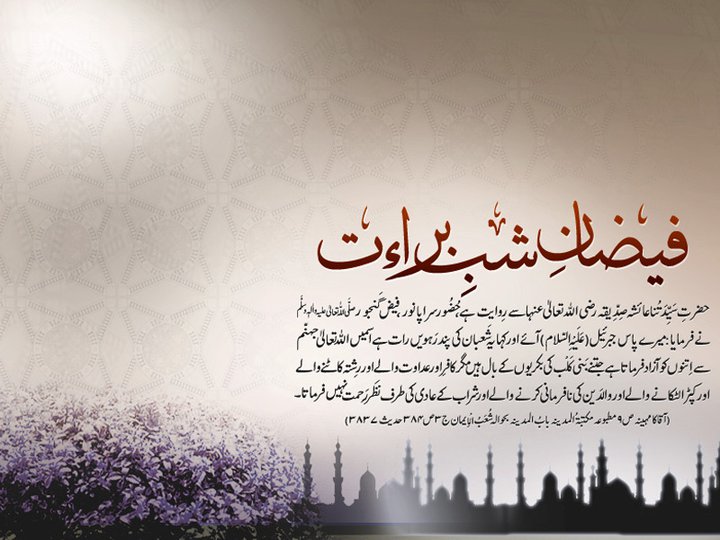 How Shab e Barat is Described in Holy Quran?
In the view of Shab-e-Barat, the following verses of the Holy Qur'an are cited:
"Surely, We have sent it (the Holy Qur'an) down on a blessed night. Surely, We are the Warner. In this (night) judgment is given on all matters of wisdom (separately) by Our Command." (Sura Ad-Dukhan, 44:3-5)
Imam Qurtubi and Imam Jalal-ud-Din Suyuti stated out that these verses refer to Laylatun Nisf min Shaban or Shab-e-Barat. It would not be wrong to say that the whole of the month of Shaban is meritorious. It has been narrated by Hazar Aisha, the mother of the faithful:
"The Prophet did not fast in any month more than Shaban." (Sahih Bukhari)
Well, this is all about the Shab e Barat Date 2020 in Pakistan or When is Shab e Barat in Pakistan. The official date will be announced soon by the committee but these are the expected dates that we have given in this post.