Govt Hajj Package 2019 Pakistan Price, Dates Schedule Application Form and complete details are written here according to the officials. Federal minister of religious affairs M. Yousaf has announced Hajj Policy 2019 that this year in 2019, one Lakh 84 thousands two hundred and ten  (184,210) Pakistanis will perform Hajj. Under government scheme 110526 pilgrim while under the private scheme 73684 pilgrims will perform hajj. According to the Govt Hajj scheme 2019 the application forms will start collecting from 20th February to March, 2019 and the lucky draw will be held on March, 2019. So all the interested Hujjaj Karam have to bring their computerized readable passport, Computerized CNIC, and Medical Certificate within the given time and date schedule for Govt hajj package 2019. Moreover you have to obtain your Hajj Application form from the prescribed bank branches and after filling and completing it resubmit it to the same bank before till the last date of submission of application form.
Govt Hajj Package 2019 Pakistan Price, Dates Schedule Application Form
Keep on reading to get application procedure, Price for Pakistani East, West, North and South zones. Above all you are also informed that one who have performed hajj in previous five years will not allowed to again apply for this time.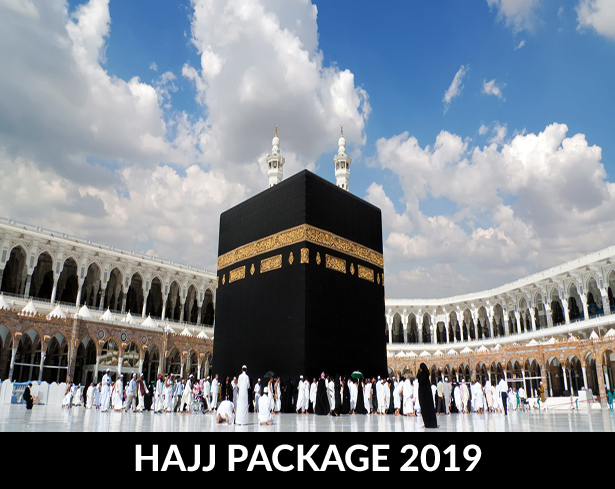 Pakistan Govt hajj Package 2019 Price
As per the instructions of PM Pakistan (Imran Khan) for hajj package 2019; the price has been increased this year. According to new Hajj prices 2019 for North Zone of Pakistan has been discounted for Rs. 4,36,575/-  while for South Zone the airfare has discounted from Rs. 4,26,575/-. This package includes full accommodation during stay at Makkah, Madina, and Minnah. On the return each haji will be charged Rs. 500 in sense of "Takaful" to get back safely.
Govt Hajj Scheme 2019 Dates Schedule
Applications Collection: Applications will be collected from 20th February, 2019 to March, 2019 and the Lucky Draw will be held on March, 2019
Govt Hajj Scheme 2019 Application Form Procedure
You can download online hajj application form 2019 from below given links and you also can obtain hajj application form Banks.
National Bank Limited (NBP)
Allied Bank Limited (ABL)
Muslim Commercial Bank (MCB)
United Bank Limited (UBL)
Habib Bank Limited (HBL)
Bank Alfalah
Bank of Punjab (BOP)
Meezan Bank
After obtaining application form you have to fill this form and attach your read able passport and CNIC and have to resubmit in the same bank before till the last date. After receiving application forms officials of hajj scheme 2019 will analyze form and will make lucky draw and update the list of selected and lucky pilgrims on its official's website which we also update here on this page.
So this is all about Govt hajj package 2019 Pakistan price, dates schedule application form. Hope you all infants are ready and called by Allah to perform Hajj in your life. Must submit your application form and keep in touch with this page to see if your name is written in the list of selected candidates for Hajj Scheme 2019.