University of Health Sciences UHS MBBS Merit List 2018 for Open Merit, Provisional Basis, Reserved, Disabled Students, Cholistan, Underdeveloped Districts, FATA, Azad Jammu & Kashmir, Northern Areas, Foreign Students Under Pakistan Technical Assistance Programme, Foreign Students o Self Finance, Reciprocal Seats and Goodwill Seats for Baluchistan is available here online but before that the officials has to declare it and and according to officially declared announcement the first MBBS Merit list will be display on October, 2018. Students as you know this that all Medical College merit List 2018 will be prepared by the University of health sciences so whatever the final merit list is being displayed by this University is consider to be the final and all other Private Medical and Dental Colleges of Punjab will go for their own merit list but this thing will not effective for the Public Sector Colleges. Well According to the educational experts this Year the UHS Expected Merit will be more than 84% so that is why candidates the competition among you will be really hard for every one and only those candidates who perform really well in the FSc pre medical as well as in the UHS entry Test result will be able to get admission in the Public sector Medical Colleges of the Punjab.
UHS MBBS Merit List 2018 Open Merit, Provisional Basis
First Merit
Last Merit
King Edward Medical University, Lahore
96.5455
92.5455
Allama Iqbal Medical College, Lahore
94.3909
91.4403
Services Institute of Medical Sciences, Lahore.
95.1364
90.9416
Shaikh Khalifa Bin Zayed Al Nahyan Medical & Dental College, Lahore.
91.4000
90.6455
Ameer ud Din Medical College, Lahore.
90.9000
90.1636
Fatima Jinnah Medical University, Lahore.
92.5273
90.0948
Nishtar Medical University, Multan.
95.3455
90.0636
Rawalpindi Medical University, Rawalpindi.
95.6745
89.7364

Faisalabad Medical University, Faisalabad.

95.1727
89.7273
Gujranwala Medical College, Gujranwala.
92.2909
89.5727
Quaid-e-Azam Medical College, Bahawalpur.
94.2273
89.4000
Sargodha Medical College, Sargodha.
91.6636
89.3398
Khawaja Muhammad Safdar Medical College, Sialkot.
92.7000
89.2788
Sahiwal Medical College, Sahiwal.
91.8909
89.2316
Nawaz Sharif Medical College, Gujrat.
90.8364
89.2091
Sheikh Zayed Medical College, Rahim Yar Khan.
91.6909
89.1091
Ghazi Khan Medical College, D. G. Khan.
89.8909
89.0364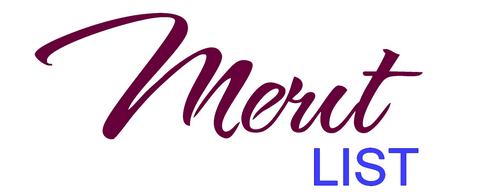 Students as we mentioned above in the first paragraph that the UHS MBBS Merit List 2018 Open Merit, Provisional Basis first selection list will be uploaded by the officials on 30th October, 2018 so that is why as soon as the officials will declare the merit list you will be the first person to get it from this page as students all these Medical Colleges recognized by PMDC and working under the government. The second way to get the UHS MBBS Merit List 2018 is visiting the UHS campus physically but this is easy for the students in Lahore and what about the students out of the Lahore in other cities that is why the officials of the University of Health Sciences will declared these selection merit list in the PDF format online for each Medical Colleges of the Punjab so that is why students there is no need to go anywhere else just stay in touch with this page and get all the latest updates from here easily.