Here on this page you will find many Institutes for Preparation of MCAT so that your Medical Colleges entry test should go perfect and you will surely get admission in the top medical colleges of the Pakistan and so that you are fulfill your dream to become a doctor and serve the humanity. MCAT which is Medical College Admission Test is the best as well as the most hardworking task considering in Pakistan. But the Bitter Reality of the MCAT Medical College Admission Test in Pakistan, medical college are not eligible to intake admissions for Medical sciences without the results of MCAT. So if you want to take admission then you will have to appear in the MCAT test, well i said appearing does not matter anything unless you should get really good marks in this test so that the medical colleges have no other choice other than to select you well we are not here for the discussion i have started so lets come back to the point for which you are here and that is searching of Institutions for the MCAT test preparation. For the complete guidance and Preparation there are some institutes in Pakistan for the MCAT Preparation so have a look.
Institutes for Preparation of MCAT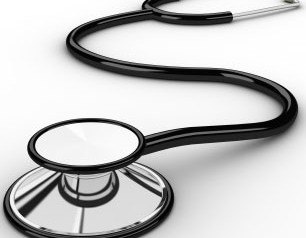 AL-HAMD Institute of Sciences
Main Campus: 8- block 3-AII Township, Lahore
042-5122779

Rana Science Academy
13 – B Main Road, Faisal Town, Lahore
042-5161762
Jinnah Academy
16 – B – I, Gulberg III, Lahore
042-5871597, 0334-4226256
Raza Academy
125 – A Faisal Town, Lahore
042-5162571
Overseas Academy
Faisal Town, Goal Chakkar, Lahore
042-5170784, 0345-4151649
Merit Institute
72 – Shadman, Lahore
042-7580594, 0333-4223991
Al-Syed Institute
Rehman Pura Stop, Ferozpur Road, Lahore
042-7530627
The Star Institute
16 – A3, Gulberg – III, Lahore
042-5759050, 5760534, 0346-4029209
Study Vision
0333-6992549, 0301-4325570
UET Engineers
0300-4314045, 0333-4481856
KIPS
263 – E, Johar Town, Lahore
042-5177263, 5179265, 0300-4481400
Students' Inn Academy
042 – 5853524, 5164507-8
Toppers
852 – B Faisal Town near Fast University, Lahore
042-8429134, 0333-4327517
Achievers Institute Lahore
042-7068877, 0333-4223991
These all list of institutes will surely prepare you so that you can able to get good marks in the Medical Colleges Entry Test so see which institutions close to your home and contact with that institution if you are thinking of appearing in the MCAT this year.