Do you see yourself working in dermatology? Are you considering a career in BS Dermatology in Pakistan? If that's the case, you've come to the right place to learn about the Dermatology program in Pakistan. But first, let's explore what dermatology actually is. The prevalence of skin diseases in Pakistan is concerning. Patients with skin conditions commonly treated at Mayo Hospital included those with eczema and infectious infections.  However, rashes and other skin illnesses are common and can affect anyone.
Increasing the availability of dermatologists trained in hospital settings is urgently required to meet the rising demand for care. You should study dermatology if you're dedicated and skilled in this area. If you want to learn more about dermatology in Pakistan, this article is a great resource.
Scope of Dermatology in Pakistan
Those who earn a BS/MS in dermatology and go through the necessary training can find employment in the following fields:
Pharma companies
Departments of Research
Free and for-profit medical facilities
Laboratory Medical Services
As a professor in hospitals and other healthcare facilities
How to become a Dermatologist in Pakistan?
Every small kid in Pakistan dreams of one day becoming a doctor. Most kids want to be doctors for one reason or another, usually because their parents want them to. Getting your MBBS is undeniably a respectable choice. There are many chances in life to alleviate other people's misery.
In Pakistan, becoming a skin specialist/dermatologist requires careful preparation. Here's a rundown of the stages:
Opt Biology in Matric
Take biology for your Matric or O-Levels. Learning the fundamentals of human anatomy and physiology is one of the primary benefits of studying biology.
It is not possible to pursue a career in medicine after completing a matriculation program in the arts, commerce, or psychology. Getting at least 90 percent on your SAT or ACT is also very important if you want to go to medical school.
Get your bachelor's degree in pre-medical science
You must complete your intermediate studies after finishing matriculation. Whether you're taking FSc or A Levels, your elective must have a pre-med focus.  You've reached the second milestone on the road to becoming a doctor.
Get ready for the medical college admissions test
The MDCAT is the entrance exam for medical and dental schools. It follows immediately after the FSc examinations, making it the second most essential step.
There are 200 multiple-choice questions (MCQs) to answer, covering topics in biology, chemistry, physics, and English. The curriculum is drawn from a subset of your FSc textbooks. You can study on your own, enroll in a prep course that includes practice tests, or join an academy.
Attend a school of medicine
You should apply to medical school after taking the MDCAT. Well, you might be accepted to medical school if you work hard enough and have a high enough grade point average. Only success on the basis of merit will do, so put in long hours studying medicine.
Get your MBBS in 5 years
Medical and surgical training are combined in the MBBS degree. It's a 5-year program in which you learn all there is to know about the human body and how it works. In order to hone your surgical skills, you also engage in hands-on practice on cadavers.
If you don't get into a public medical school but have the financial means to attend a private one, you can. It's a long road of hard effort, but it's well worth it in the end.
To become a dermatology specialist, one must first complete the MBBS and a residency before enrolling in the FCPS at the College of Physicians and Surgeons.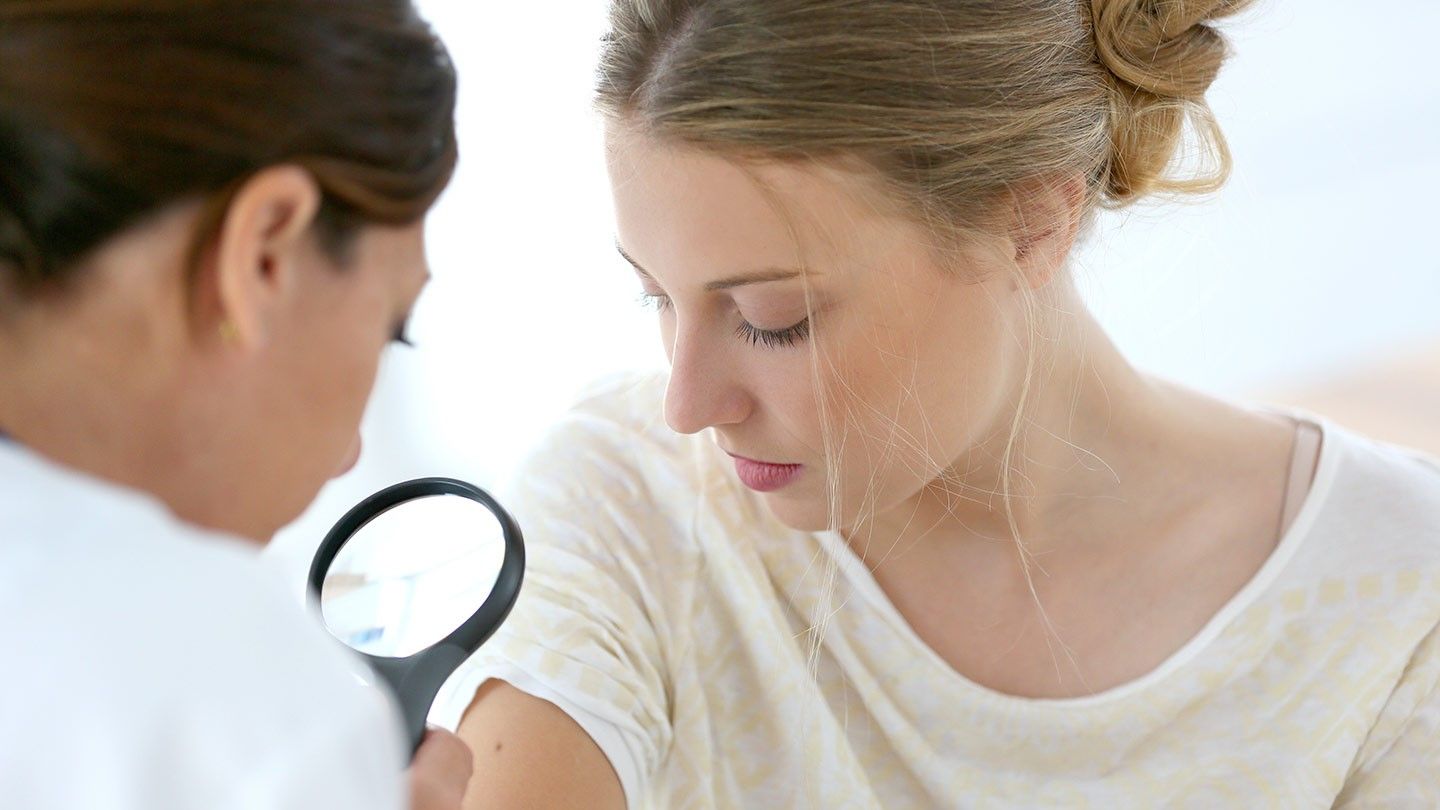 How to become a Dermatologist without an MBBS degree in Pakistan?
The good news is that you actually can. A BS in dermatology is an alternative to an MBBS degree. A bachelor's degree can be earned in four years, yet it represents 16 total years of schooling. Thus, a master's degree in dermatology is available to students with a BS in the field.
BS Dermatology Eligibility Criteria
Undergraduate Dermatology programs often require applicants to have completed the equivalent of a 10-plus-two education from a recognized institution. A candidate must hold a medical degree (such as an MBBS or MBChB) from an accredited university in order to enroll in a postgraduate program.
BS Dermatology After FSC
To enroll in a school of medicine, you'll need to take Biology once more. Students taking the A' Level or FSc must retake Biology as one of their scientific electives.
If you don't do well on the FSc pre-med exam, you won't be allowed to continue your studies at a Medical College. Your FSC grades are especially weighted in the admissions process.
BS Dermatology Fee Structure
Each institution's tuition is different. The annual cost of offering Dermatology at a university ranges from $80,000 to $170,000. The cost of a bachelor's degree in dermatology will vary depending on whether the school is publicly or privately funded.
Which university is best for BS Dermatology in Pakistan?
Liaquat University of Medical and Health Sciences (Jamshoro)
Dow University of Health Sciences (Karachi)
King Edward Medical University (Lahore)
Isra University (Hyderabad)
Postgraduate Medical Institute / General Hospital (Lahore)
Sheikh Zayed Federal Postgraduate Medical Institute (Lahore)
Pakistan Institute of Modern Sciences (Offering Diploma in Dermatology)
Above we have mentioned complete details regarding BS Dermatology in Pakistan as well as people who are interested now they can now read above all the details.