What is resuming, do you know about a resume? It can be defined as a very important document that is used primarily to introduce your personality and especially it is your advertisement for a job. Whether it's fresh or experienced person, everyone should resume their skills and knowledge of the professional world. This document should be formatted in such a way that it will be easy to grab the attention of a potential employer offers you a job, and undoubtedly feel interested to offer the opportunity for you. There are some important factors that should be included in the resume.
Layout of Resume
In professional resume layout, the first and foremost step is to add all the things in resume that incorporate all of the qualities that push your resume to one goal. The first two lines should include your contact information such as mobile no., email id, so that the potential employer can give you the interview details.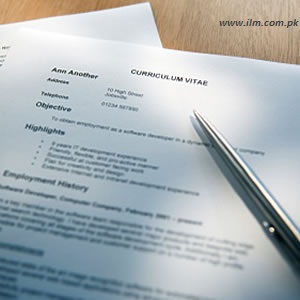 Ideally the length of the resume should be 1-2 pages. Relevant information such as extracurricular activities, hobbies etc should be added to the Resume that are suitable for the applied post. Highlight your importance for the role, your behavior with community and how it will benefit the organization.
The paper you use should be a simple white
If you write curriculum vitae, then take care that the paper you are using a plain white, it should not be coated must be free from any design. You should try to use the right keywords and phrases that relate to your work.
Use correct English
Your resume should be no errors or improper use of the English language. After writing your resume, get it checked by a professional. If there is a spelling error for the grammatical error, your resume will be rejected before reaching your employer.
The information should be short and precise
Resume writing style and content should be change from person to person. Resume writing for the fresh and resume writing for experienced person depends on many things. When fresh, the recruiter wants to know details about education, history, schools, academic achievement and competence to enter into the field. In the case of an experienced person, the employer wants to know about the experience, skills, etc.
Summaries should not be too long. Employee looks at it for a while have the necessary things, and if he cannot do it easily, it takes the interest from the candidate.
Oh, thinking about the format of resume, include the header and footer on each page summary. This helps to organize the pages serially without fuss.
Thus, you may have realized the need for a resume in the right format resume writing. So make your resume well attractive by getting information here and some other articles of ilm.com.pk…