You are reading it means your close relatives, family recently visited Northern areas and you want to know about the gilgit baltistan tour. If you have decided to visit to gilgit baltistan then you have to keep these guide lines compiled as Gilgit Baltistan Tourism Guide. There are two ways leads you towards the Gilgit. One is Shahra-e-Resham and Karakoram Highway. Shahra-e-Resham starts from Mansehra till Thakot till Friendship Bridge. After the crossing the river the name road turned in to Karakoram Highway. It is difficult journey starts from Islamabad about 18 to 19 hours till Gilgit. It is difficult way because of two reasons. The first reason is toughest road condition from Daso to ranikot. In some points on road, 50 Kilometer takes about 2 hours on the main road. Most of the residents of GB avoided the way due to its condition.
Gilgit Baltistan Tourism Guide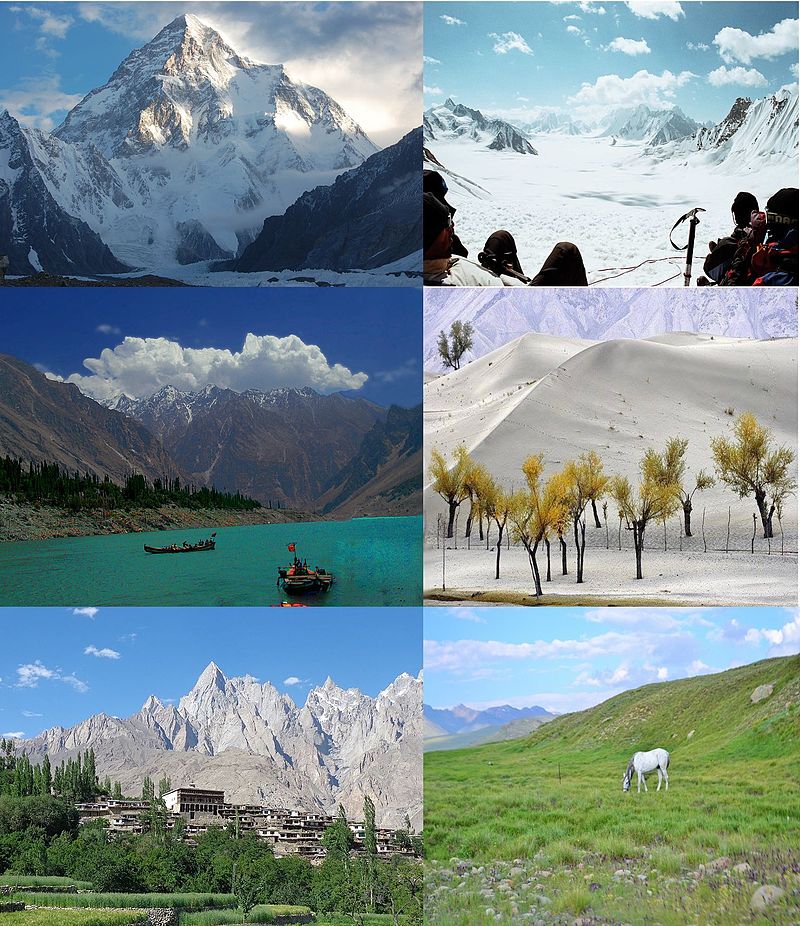 The second way starts again from Manshera to balakot, Naran towards the babusar top. When way approaches Chillas, here is the start of again Karakoram Highway. The road condition is outstanding from Mansehra to Babusar top. The same road condition continues from babusar top to Chillas. After the Chillas till Ranikot, road condition is not so good as compare from Mansehra to Chillas. Still, you are at the good track as compare to Daso to Ranikot. Again ranikot to Gilgit, the outstanding road condition best for you and your vehicle. If you want to avoid traffic Jam from haripur to Abbottabad then you have to leave Islamabad territory before the morning prayer. If you successfully  leave abbottabad away then Inshallah you will be in Gilgit after 11 Hours. It further explain why in this reading of Gilgit Baltistan Tourism Guide
The Road from Babusar top to chillas is not good idea to travel during the evening or night time. It is not safe because of theft and other such activities. Chillas area is not good for security reasons in night but it is safest during the morning timing. Security forces never allow peoples to cross babusar top police checkpost due to this reason. The 4 PM is the cut off time and no one allow to go beyond the checkpost after timing. Remember it is recommended tip included in gilgit baltistan travel guide.
If you are waiting for the summer season to visit Gilgit Baltistan then you must have the both seasons' clothes with you. Naran is typically cold one as compare to the route between Chilas and Gilgit. After Gilgit till khanjrab pass there is again a shift in environment temperature. The immediate rise and fall in temperature from Lahore, Islamabad to Khanjrab Pass make you realize to get both types clothes with you. It is about clothing aspect of Gilgit Baltistan Tourism Guide.
The personal vehicle is plus point. Two extra tyre again a good idea. Air pump with you must be a proactive approach.
Water springs on the way contains sulphur as rich content. It is not suitable for non residents because they may get the allergy. Mineral water is sufficient to avoid such condition during journey. Things to consider further about the environment changes looked link with the Gilgit Baltistan Tourism Guide
Baltit fort history is not Joke but mostly young blood makes fun of history during their visit to it. These kinds of activities show the irresponsible attitude.
Most of the people from Lahore, Islamabad think that visiting Gigit shall cover all places in Gilgit baltistan.
If you have 3 to 4 days for Gilgit Baltistan tour then you have two options for further journey. The first option is East of Gilgit that ia known as Skardu and second option is Hunza, Attabad lake, Khanjrab Pass. The complete road from Gilgit to Khanjrab is there in perfect condition. Hunza is more attractive in terms of residence and beauty as compare to Gilgit.
People residing in Gilgit and beyond are aggressive Islam followers. Agha Khani, Shia and Sunni are residing there. Agha Khani are comparatively moderate than Sunni and Shia. You must not ruin your vacation by involving in any such Islamic talk and debate.
About 60 KM before Khanjrab there is khanjrab national park and check post officers will guide you to protect Markhor and other vital animals of national park.
Please drive carefully on the way back to home because naturally you will be in hurry.
If you take Skardu route then be advice that it is toughest route as compare to Hunza route. You must stay motivated to visit attractive places more than hunza. You must spend 6 to 7 hours after gilgit to reach Skardu. Please take a rest for at least 8 hours before visiting most attractive places in Skardu. If you are energetic and healthy than skardu has hidden attractive places for you named as Distrct Shigar (where you can see K2 but it is too far), District Kharmang (Manthoka Waterfall, Indian border), District Ghanche (Karakarm Mountain, Siachen glacier). You can visit Lake sadpara, Dam, Deosai Plateau. Weather and roads are big hurdles between you and these beautiful places in Skardu.
Related: Best Tourist Places In Pakistan To Visit
Beautiful Places In Gilgit Baltistan
Here we provide you 22 Beautiful Places In Gilgit Baltistan list available and displayed here.
Shangrilla Resort Kachura Skardu Baltistan.
Baltoro Glacier
Ngar Valley Gilgit Baltistan.
Ishkoman Valley, Ghizar River, Gilgit Baltistan, Pakistan
Passu Gilgit Baltistan
Deosai, Skardu, Baltistan.
Trango Towers, Gilgit-Baltistan, The towers of Inspiration.
Ataabad Lake Gilgit Baltistan.
Chunda Valley
Ghizer Meadows, Gilgit-Baltistan,
Phandar Valley, Gilgit-Baltistan
Rainbow Lake, Minimarg, Gilgit Baltistan
Cold Desert of Skardu, Gilgit-Baltistan
Upper Kachura Lake, Skardu, Gilgit–Baltistan
Darkut Valley, Yasin, Gilgit Baltistan
Naltar Lake, Gilgit-Baltistan, Pakistan
Manthokha Waterfall, Skardu,
Shigar Fort (foung khar) The Place on Rocks.
Rakaposhi
Shyouk River Khapulo.
Shigar Valley (Darya-e-Shigar) The river of Shigar.
Churka Valley, an extension of Shigar Valley.
Historical Places Of Gilgit Baltistan
These below given 9 places are termed as Historical Places Of Gilgit Baltistan.
Altit Fort, Hunza Valley, Gilgit-Baltistan
Baltit Fort, Hunza Valley, Gilgit-Baltistan
Chaqchan Mosque, Khaplu, Skardu-Baltistan
Kharpocho Fort
Ganish Khun Historical Village
Amburiq Mosque
China Yadgar
Khilingrong Mosque
Buddha Rock
Gilgit Baltistan Map From Islamabad
Here is the Gilgit Baltistan Map From Islamabad and estimated time calculated by Google.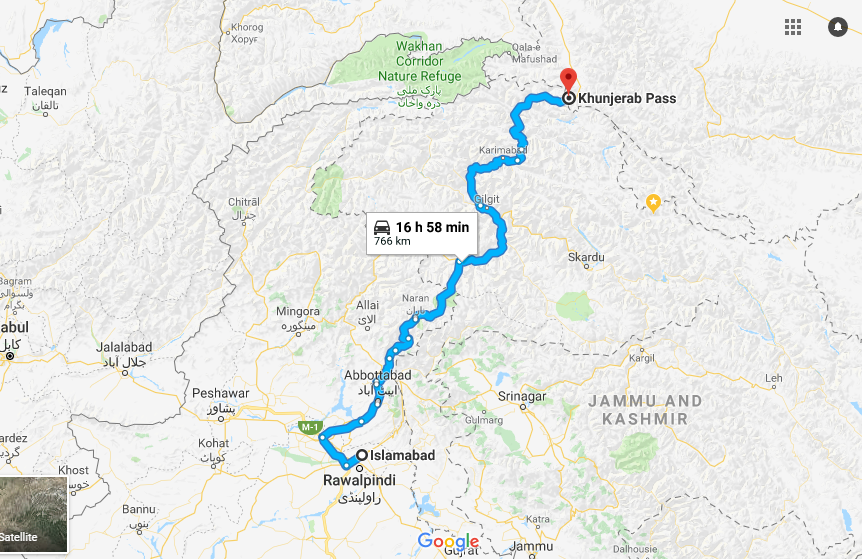 Hope, you enjoy reading Gilgit Baltistan Tourism Guide, then share us so that other nature lovers can see this stuff.