Allama Iqbal was born on 9th November, 1877 and the new collection of Allama Iqbal Books explained here thoroughly. Allama Iqbal Books Name List displayed and highlighted in the below-given text. The true sense of Zinda word is the major element in his poetry and book writing. Mostly these kinds of poetry limited to the times in which Poet showing a relationship with the culture. This case did not apply to the Allama Iqbal because he was the poet of the nation of his times and many times to come. He was the person have a grip on many topics if we combine his efforts in a small chunk. Sofi, Shari, Nazam, Ghazal, Muhabat Bhari, Udas, Social, Friendship, Islamic, Broken hearts, and Umeed. These are some agile topics on which his books based upon.
Allama Iqbal Books name list covers these all topics according to the demand of society. Khudi Ka Sirr E Nihan La Ilaha Illallah means he was the brand ambassador of Islamic essence. His work is typically motivated enough to make things certain according to the reflections of poetry. He was so concerned with his culture that fate of nation always makes space in his writing. For example, Nishan yahi ha Zamanay main Zinda qomon ka … ky Subaha Sham badalti hain un ki Taqdeerain. Now this sentence makes the relationship of Allama Iqbal with his narrative according to the contemporary situation of cultural binding. The bonding between culture and situation makes the mixture of writing used by the Allama Iqbal in his books. Kamal-e-Sidq o Murawat ha Zindagi un ki Muaf Karti ha Fitrat Bi Un k Takseerain. These kinds of the association made allama iqbal immortal for many times to come. Hope after reading any below given Allama Iqbal Books Name List you will find same connotative meaning according to in-depth thinking analysis.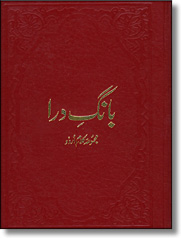 Iqbal wrote three books on poetry named as Bang-e-Dara, Bal-i-Jabreel and Zarb-i-Kalim. He offers extremely useful ideas on human life, nature and God. Iqbal who is out national poet has always given the message of ray, hope and strength in his poems. He has all the time motivated the young generation of Pakistan and still there are many young boys and girls that get inspired from his poems. He gave the message of unity and freedom. He awakened the sleeping nation. He makes the Muslims aware that it is just through the unity and struggle through which they can get hold over the Independence and yet separate homeland. It would not be wrong to say that along with Quaid-e-Azam, Iqbal also played an important and significant role in giving freedom to the Muslims. In the below mentioned list we have shared some of the famous names of the books by Allama Iqbal along with their publishing year as well. Don't forget to read out all such books because through them you will get closer with new turn of life that is all related with the passion, unity, strength, love and enthusiasm.
Allama Iqbal Books Name List
Asrar-e-Khudi
Zabur-i-Ajam
Zarb-i-Mashriq
Ilm ul Iqtisad in 1903
Rumuz-i-Bekhudi in 1917
Payam-i-Mashriq in 1923
Javid Nama in 1832
Pas Cheh Bayed Kard ai Aqwam-e-Sharq in 1936
Armughan-e-Hijaz in 1938
Bang-i-Dara in 1924
Bal-i-Jibril in 1935
Zarb-i Kalim in 1936
The Development of Metaphysics in Persia in 1909
The Reconstruction of Religious Thought in Islam in 1930
Allama Iqbal was the the poet of the Pakistan that can remains in the heart of every Pakistani so have a look on these all books that are wrote by the Dr Muhammad Allama Iqbal. If you cannot find specific book under this Allama Iqbal Books Name List then do comment here at this page with the name.