Summer Season Vegetables, fruits, crops, flowers in Pakistan are assembled in a list here below of this passage. Summer is a rainy season in which mostly weather stay rainy and soil stay damped, so this season is much convenient to grow vegetable, fruits, crops and flowers in Pakistan.  Pakistan is just a country where God bestowed all four seasons and their yields accordingly. Here's the four seasons including winter (the cold), spring (the hot and dry), autumn (The fall season when trees fall their leaves) and summer (the moon soon rainy season) comes and go. But the season which is much proficient for harvesting and getting production from soil is summer. In this season we get all the healthy and delicious fruits, crops, and vegetables as well as beautiful flowers that not only upsurge the beauty but also suitable for our health. Further get the info in below about the summer season vegetables and fruits in pakistan
These fruits and vegetables kept us away from the ailments which are the bad effects of weather on human's health. Skin diseases likely to spread in summer that cause bad infections. So if you make these vegetables, fruits, and crops a part of your meals during this summer season then you can stay healthy and energetic. So keep on reading this page to get summer season vegetables in Pakistan
Summer Season Vegetables In Pakistan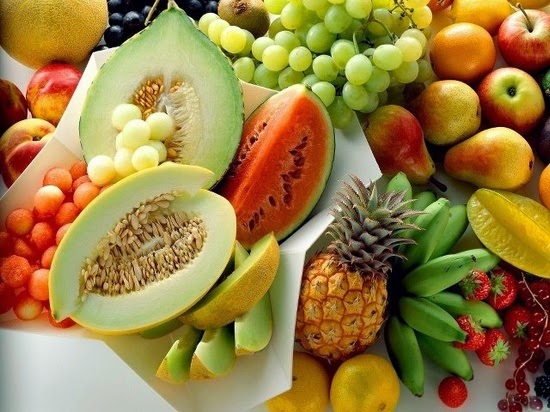 Summer Vegetables in Pakistan
 Summer season very convenient to grow various kinds of vegetables which we does not have in any other season. All the vegetables in summer season are much important for our daily usage in while cooking and eating. In this season we mostly obtain green vegetables such as we get cucumber, Green Beans, radish and Lady Finger which are the most important part of our meals specially salad. Here the list of all the summer season vegetables in Pakistan
Green and Red Chili
Bitter Ground
Peas
Lady Finger
Artichoke
Capsicum
Cabbage
Turnip
Green Beans
French Beans
Squash
Carrot
Cauliflower
Garlic
Brinjal
Onion
Related: Off Season Vegetable Farming In Pakistan
Summer Season Fruits In Pakistan
One of the famous and the most delicious fruit of summer is mango that is also known as the king of fruits. Moreover the other fruits like grapes, strawberry, Blue and black berry are the most healthy, unique and delicious fruits which we can only avail in this season accumulated with summer fruits in pakistan. These fruits are not storable to get in other seasons so just visit the market and buy these fruits and enjoy the real taste of summer fruits. Have a look down to get a list of Summer Season fruits in Pakistan.
Mango
Water Mellon
Grewia
Apricots
Peaches
Plums
Syzygium
Lychee
Graps
Guava
Papaya
Summer Season Crops In Pakistan
Summer season crops which are also known as the Kharif and Rabi crops that are those crops which are the most part of Pakistani's foods. You can see the list below and can imagine that how this season is important for harvesting the most crops of Pakistan in summer season. summer crops in pakistan list provided here including Wheet as first at this page including summer fodder crops in pakistan and summer season crops in pakistan. It makes the summer crops names in pakistan. It is possible that no web portal will provide you detailed aspect of list of summer crops in pakistan
Wheet (Ghandum),
Barley (Juo),
Rice
Maize (Makkai)
Sorghum (Jowar)
Peal Millet (Bajra)
Summer Season Flowers In Pakistan
In summer season God decorate the soil of Pakistan with a number of colorful and charming flowers. When the rain fall on the flowers and weather leaves the due on it the earth looks like a heaven as you can see in the image that how beautiful flowers are grown in the summer season and you can get the list of Summer Season flowers in Pakistan below.
Irises
Amaranths
Cockscombs
Hydrangeas
Heathers
Asters
So this is all about list of summer season vegetable, fruits, crops, flowers in Pakistan. Hope this post proves to be very helpful and informatics for you that shows summer fruits in pakistan to get familiar with the God's bestowed to Pakistan with its natural production that produce the Pakistan's soil.