Candidates can check Coca Cola Mena Scholarship Pakistan 2023 Online and details are written here. Coca-Cola Company has launched the Middle East, North Africa, and Near Asia (MENA) scholarships in parting with the US department. This scholarship will be a stipend to 100 sponsor universities in seven different countries including Pakistan. Now deserving Pakistani students can obtain a month-long business study at Indiana University's Prestigious Kelley School of business. The motto purpose of this scholarship is based on "Make Tomorrow Better" in business management faculties on a higher level. Selected students will gain free accommodation in the US during four weeks of the educational sessions. So, have a look at the complete process of these scholarships.
Coca Cola Mena Scholarship Pakistan 2023 Online
Now the need for a student is just to submit his / her best ideas to be elected for this scholarship. So now the need is just to arrange your valid passport, VISA, and air traveling expenses will be stipend by Coca Cola Association. Well, this time students are to be aware that the Ramadan month is clashing for Pakistani students this year so the students willfully are allowed to retain their period according to their religion there in Indiana University accommodation. Or a special time period will be announced and will be updated here. So, have a look at the complete details of this scholarship.
Will Announce Soon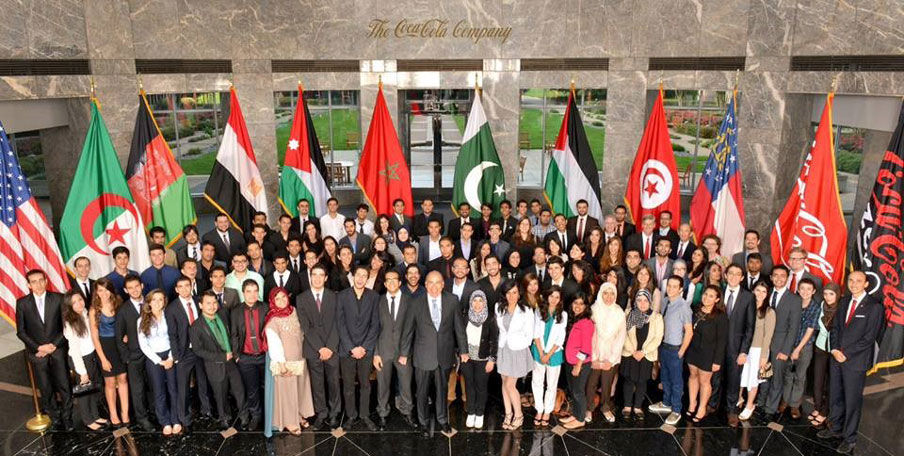 Requirements for Scholarships
Candidates have the nationality of Pakistan and are permanent residents.
Students have a permanent and valid passport for international travel.
Students who are medically fit and lie upon the students abroad studying law (not involved in any police-like case etc).
Those students who are currently enrolled in a university.
Age should between 18 to 24 years old.
Students must be familiar with good speaking/ reading and writing in English.
Students can apply for undergraduate to Post Graduate business programs.
Application Form
Well, those students who are eligible according to the above-given criteria are required to get the application form from the official site. There you have to fill out the form completely and then submit it before the last date. Late or Incomplete applications will not be processed.
Features of the Scholarships
Benefits: Free Living Accommodation Including Visa and Traveling Expenses
Duration of MENA Scholarship: one (1) a Month-Long
Partnering Universities: Indiana University's Prestigious Kelley School of business
So this is all about Coca-Cola Mena Scholarship Pakistan 2023 for Jordan, Morocco, Pakistan, Algeria, Egypt, Palestine, and Tunisia. I hope you are all eligible and ready to apply as same as according to the official procedure. But in case you have any further confusion about this post, you can ask through the comment box below this passage.