Lahore is a place which is renowned for its historical significance and is one of those cities in Pakistan which the tourist and foreign visitors prefer the most. There are so many places which has the historical importance and worthy visiting not only be the international visitors but also the domestic people love to visit such places. Here are few of the places which have the most importance and are considered to be historical places include the following:
Historical Places in Lahore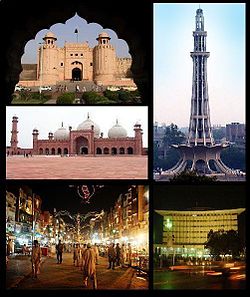 Minar-e-Pakistan:
Minar-e-Pakistan which is also known as the Tower of Pakistan has immense historical importance in the history of the independence and the establishment of Pakistan. Minar-e-Pakistan is located in the ground which is known as the Minto Park, and it is the same ground where the Lahore Resolution was passed by Mohammad Ali Jinnah in 1940 in which the declaration for a separated homeland for the Muslims of Sub Continent was being made. The place where Minar is being built is the place where Jinnah stood while making the declaration so for that memory a Minar is being built at that same place, the Minar was being built in the tenure of 8 Years starting form 1960 and completing in 1968.
Lahore Fort:
Another very precious and worthy historical place in Lahore is the Lahore fort which is located in the inner city which is also known as the Old Lahore. The Fort was built by the Emperor Akbar, which is a living example of old Mughal Empire and their territories. The Lahore fort has its significance of art and creation in which the attraction is the traditional Mughal Empire and their way of living. The fort walls are although very old but are still very much strong and the government does take care of the wear and tear of the building. Lahore fort also have additional features which have made the building further precious and desirable which includes the architectural marvels as Sheesh Mahal.
Badshahi Mosque:
The very old and traditional mosque which is just beside the Lahore fort is a living example of creative and stunning architecture. The mosque was  built in the early 1673 by the Mughal Emperor Aurangzeb in Lahore. The mosque was built on a very large scale as it can accommodate almost fifty five thousand people in the prayers which itself is an example of awesome landscape. Badshahi mosque is considered to be one of the largest mosques of Asia.