Do you want to know that how to get Ireland student visa from Pakistan? Well there are many people and students who have the wish to studying in Ireland with the first class education system in Ireland for pakistani students. If you are all set to study in Ireland then wait! You have to make sure that you have successfully passed through all the minor and major requirements of the visa application. You should also be familiar with the student life in Ireland so that you can stay safe from any misshapen during your studies. Through the way of this article you will come to know about all the details in relation with the Ireland student visa.
Well for the readers we would like to mention one thing that since the year 2011 Ireland Immigration System has made certain changes in their student's visa. You can get to know about all those changes by visting Ireland Immigration website as well. Just visit the website page and apply online by scrolling at "How To Apply".
How To Get Ireland Student Visa From Pakistan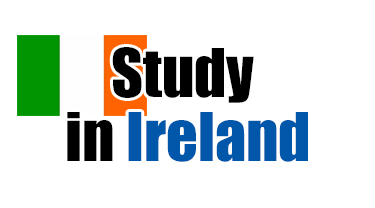 Types of Ireland Student Visa:
If you want to study in Ireland for 3 months then you have to apply for "C study visa".
In addition if you want to stay for more than 3 months then you have to apply for "D study visa".
The time duration of C study visa will be not going to extend further as you started living in Ireland.
Main Documents for Applying Ireland Student Visa:
Along with the visa you have to submit the letter of acceptance all the way from a recognised school/college/university in Ireland. This letter will going to confirm that you have been all set to study the course in that university. This course should be either of full time period or it should have the duration of a minimum of 15 hours per week study time.
You should have to submit your evidences related with the courses that you have choosen for the study.
Evidences related with the fees in support of the course have been paid in full.
If someone is sponsoring you then you should be submitting its details as well. It is all about the How To Get Ireland Student Visa From Pakistan explained throughout the career counseling aspect.
You should have the proof that you have private medical insurance
after documentations once must check the documents checklist for Ireland study visa
Well you don't each single have to get hold over the Ireland visa to enter Ireland. But if in case you are a non-EEA national then it is possible enough that you have to take the permission from the state Immigration Officer at the port of entry. Also Read: Ireland Student Visa Documents Requirements 
You May Also Get:

Study in Ireland Consultants in Pakistan

List Of Colleges And Universities In Ireland
How To Extend Ireland Student Visa?
                            For the sake of extending the students visa you have to give away the following details as the information proof to know How To Get Ireland Student Visa From Pakistan. The latest guide published here at this page to show Ireland Study Visa From Pakistan.
Details about the payment of course/study fees.
Details about your residence.
Proof that whether you are self sufficient or not.
Photo copy of your passport along with the original study visa.
If you want to study in Ireland then apply for the visa right now. Make sure you stand well on all the passport requirements!