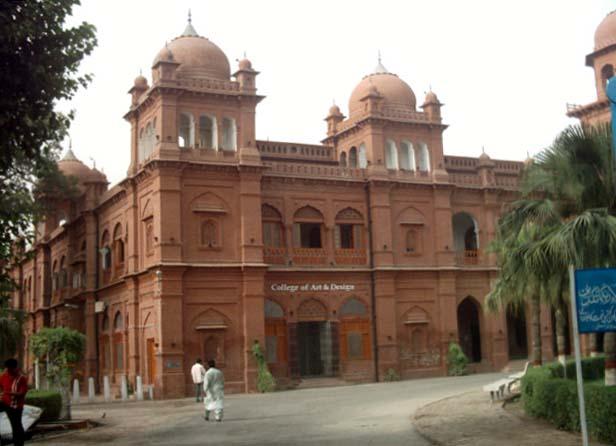 The University of the Punjab has offers admissions for Master in Architecture (M.Arch) & M.A. Music.
Applications are invited for admission to following Master Programmes of the College of art & Design, all details are given below. Entry test form with prospectus will be available at the college, from 14th July 2012 and last date for receiving the entry test form is 21st July 2012 by 4:00.
Master in Architecture (M.Arch):
This is a one year programme offers by the Department of Architecture, College of Art & Design (UCAD), University of the Punjab invites application for admission to graduate program in architecture, (M.Arch). This program offers a structured design and learning process which emphasizes the design intellect and professional growth of the professionals. The program caters to individuals with commitment and dedication to architecture and built environment.
Eligibility Criteria:
Candidates must have Bachelor degree in Architecture, Civil Engineering, or Town Planning from HEC recognized institution, first preference would be given to the students with an architectural background.
M.A. Music
Eligibility Criteria:  BA/B.Sc or equivalent
Preference will be given to the applicants who have BA with music as an elective subject from HEC recognized institutes. All applications are required to either have mastery over any musical instrument, or in case of those interested in vocal singing have to demonstrate sufficient mastery of the crafts and basic understanding of Rags.
Admission Criteria: Basic according to the University's rules.
Additional Marks: Music as an elective subject in BA (30 marks)
Merit: As per basic criteria.
Age Limit: There is no age limit.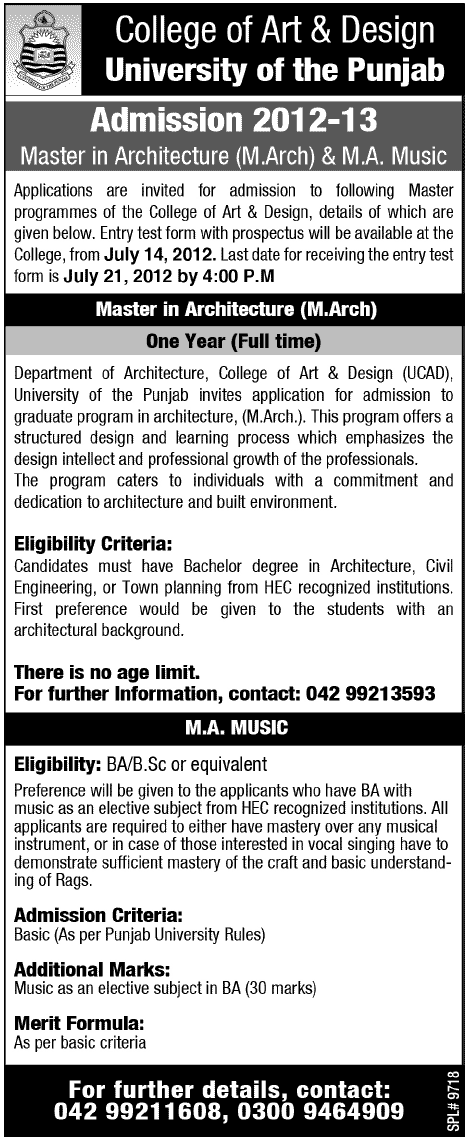 Contact Information:
For further details, contact:
Ph: 042-99211608
Cell: 0300-9464909